Nepali gov't officials, exporters see China Int'l Import Expo as window of opportunity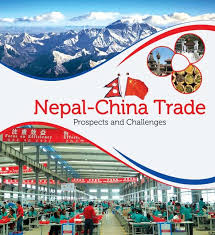 KATHMANDU :  — Nepali government officials and business people believed that the upcoming China International Import Expo (CIIE) would open a window for Nepali businesses to explore the vast Chinese market.
The expo was scheduled to be held on Nov. 5-10 in Shanghai, as part of China's efforts to open wider its market by importing products and services worth 10 trillion U.S. dollars in the next five years.
Nepali Minister for Industry Commerce and Supply Matrika Yadav will lead a government delegation to participate in the event. Government agencies including Investment Board Nepal, Nepal Tourism Board and Trade and Export Promotion Center (TEPC) will also participate in the expo.
From the private sector, 14 representative organizations of various enterprises and individual enterprises will participate, according to the TEPC.
Nepal will display its carpet, garment, handmade papers, metal crafts, Thanka, local arts, pashmina, ceramics, silver jewelries, tea and coffee as well as various products produced by Nepali women entrepreneurs and disabled people.
Sarad Bickram Rana, executive director of TEPC, a trade promotion body under Nepal's Ministry of Industry, Commerce and Supply, told Xinhua on Friday that they expected the expo would help boost Nepal's goods and service exports to China as well as help attract more Chinese investment to Nepal.
"As Nepal has a huge trade deficit with China, this expo may help boost Nepal's export and reduce the trade gap," he said.
Increasing tourist arrivals and investment from China to Nepal is already helping bridge the gap.
China is the second largest source market of Nepal's tourism with arrival of 104,664 Chinese visitors in 2017.
China pledged the highest foreign direct investment to Nepal three years in a row as the Himalayan country received China's pledge of over 400 million U.S. dollars in last fiscal year 2017-18 that concluded in mid-July, according to Nepal's Department of Industry.
Representatives of the business bodies participating in the import expo said they expect more order for Nepali goods from China during and after the event.
Surendra Bhai Shakya, vice-president of Federation of Handicraft Associations of Nepal (FHAN), the representative body of the handicraft manufacturers in the Himalayan country, told Xinhua Friday that he expected the expo would open the door for many types of Nepali handicraft products in the Chinese market.
"Currently, various statutes of metal crafts and thanka paintings are being largely exported to China. But, we have several types of handicraft products and we can market them in China through this expo," he said.
Nepal exported handicraft products including metal and woolen products, pashmina and silver jewelries worth 4.6 million U.S. dollars to China in the last fiscal, representing 22 percent of the country's total export to China, according to Nepal's central bank data.
According to Nepali handicraft exporters, traditionally Nepal exports most of its handicrafts to Western countries, but China has emerged as a good alternative market.
The import expo in Shanghai will help promote Nepali goods not only to the Chinese market but also to global markets as there will be participations from around the world, said Chandra Prasad Kachhipati, former president of Fair Trade Group Nepal, a consortium of companies and organizations involved in social entrepreneurship.
The Fair Trade Group Nepal will display selected products such as artistic bed cover, Mithila art (an art representing South Eastern Nepal), pashmina and ceramics during the expo.