Southeast Asian summit puts focus on trade tensions, trends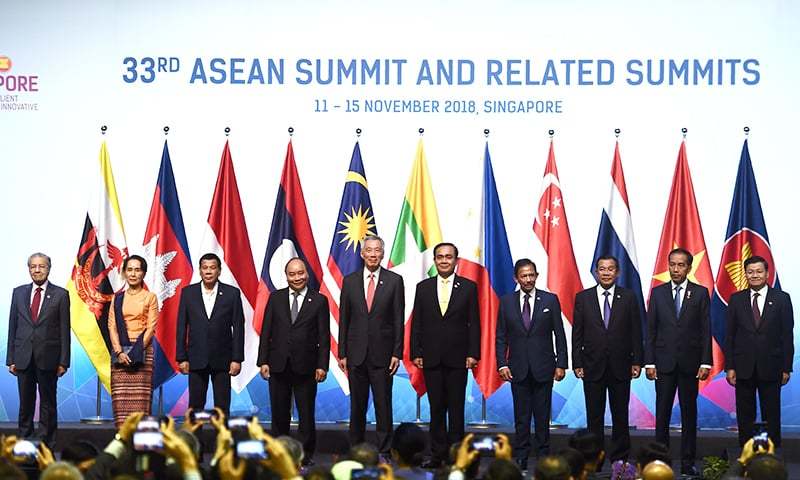 The potential damage to global trade brought on by the US President Donald Trump's tariffs battle with Beijing is looming as leaders of Southeast Asian nations, China, the United States and other regional economies meet in Singapore this week.
Countries across the region, many of which have relied heavily on trade to grow their economies, are responding with strong talk about free trade.
"All countries are linked in the same industrial chain in the world today and China and the US are an important part of it. No one wants or expects to see an interruption of it," Premier Li Keqiang said on Tuesday in a lecture on the sidelines of the summit.
It's unclear if this week's summit meetings of the 10-nation Association of Southeast Asian Nations will yield progress on a new trade pact that would commit member countries and others in the Asian-Pacific region to opening markets further.