Militant attack on Chinese consulate in Pakistan , 4 dead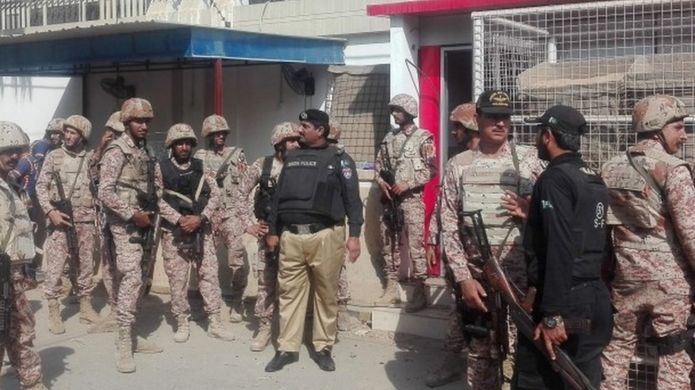 Islamabad  : Four people, including two police officers, were killed when armed militants hurled grenades and engaged in a shootout at China's consulate in Karachi, Pakistan, on Friday morning.
Three assailants first opened fire at consulate guards and threw grenades before breaching the main gates and successfully entering the building, the Associated Press reported, citing the Pakistani police.
Law-enforcement officers killed all three attackers in a shootout that lasted for about an hour.
Two civilians, a Pakistani father and his son, were killed in the shootout. The two had visited the consulate to collect their visas to China, the AP said.
None of those who were killed have been named.
No Chinese diplomats or consular staff members were harmed during the attack, the police said.