Suu Kyi to visit Nepal to attend Asia Pacific summit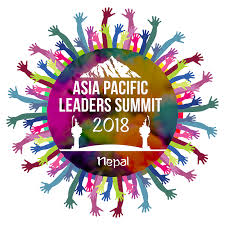 Kathmandu : Myanmar State Counselor Aung San Suu Kyi will pay an official visit to Nepal soon and attend the Asia-Pacific Summit-2018 to be held in Kathmandu, the Foreign Ministry said on Monday.
The summit is jointly organised by Government of Nepal , Parliament of Nepal , Universal peace federation (UPAF) , National Conference of Asian Political Partis(ICAP) & International Association of Parliamenterian For Peace (IEAPP).
Suu Kyi will make the trip at the invitation of Nepalese Prime Minister K.P. Sharma Oli.
Suu Kyi's visit to Nepal will be the first in the capacity of state counselor since June 2014 when she visited Kathmandu as then opposition leader.
The theme of the Asia-Pacific summit is to address the critical challenges, including independence, mutual prosperity and universal values.
It will be attended by heads of states and governments, lawmakers, businessmen and leaders of civil society of the Asia Pacific region and the summit will have discussions on such topics as climate change, peace and development, good governance, conflict resolution as well as strengthening marriage and family institutions with the aim of supporting the 2030 agenda for sustainable development.
Suu Kyi's trip also followed that of President U Win Myint to Nepal in August on the occasion of the 4th Summit of Bay of Bengal Initiative for Multi-Sectoral Technical and Economic Cooperation (BIMSTEC) in the Nepalese capital. Enditem