Sri Lanka bags 3rd best country in Asia Pacific ICT Awards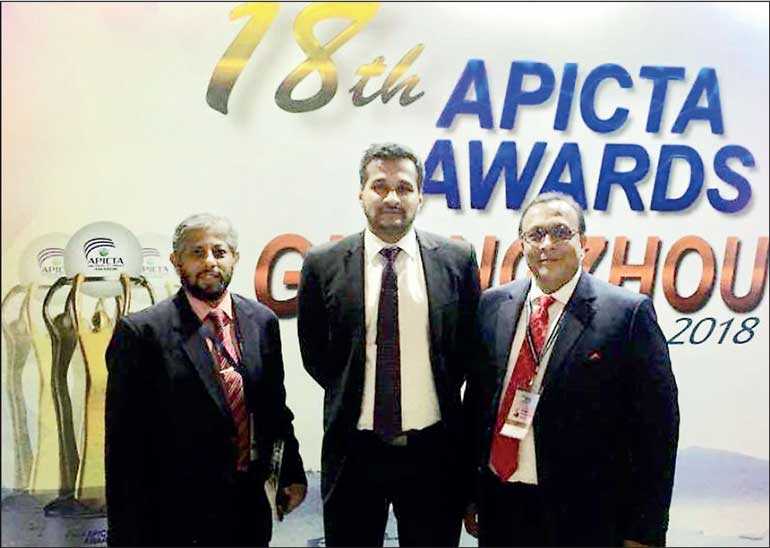 Sri Lanka clinched three coveted gold and seven merit awards at the recently concluded Asia Pacific ICT Alliance Awards (APICTA) 2018 in Guangzhou, China, the Federation of Information Technology Industry Sri Lanka (FITIS), and BCS Chartered Institute for IT Sri Lanka (BCSSL) announced.
Infoseek Ltd., DirectPay Ltd., and University of Sri Jayawardenapura undergraduate Dulan Dias won gold awards. Merit award winners are Pulz Technology, Epic Lanka Ltd., Park and Pay Ltd., Ministry of Defence Centre for Research and Development, and Wavenet Ltd., Ananda College student Chirath Nirodha, and De Mazenold College, Kandana, student Supun Sasipriya Silva.
The competition consists of 16 categories of which Sri Lanka competed in seven and won the above awards. This is the largest number of awards that Sri Lanka has won in one year and it made Sri Lanka the third highest ranking country just behind China and Hong Kong in the 2018 competition. The participants were selected from the winners of the National Best Quality ICT Awards (NBQSA) 2018, which was organised by BCSSL, and secondary student projects were selected from the participants of Young Computer Scientist (YCS) 2018 organised by the Federation of IT Industry for Sri Lanka (FITIS) Software Chapter. Prior to their departure to China, the participants were coached for over a month by experienced judges from BCSSL and Federation of Information Technology Industry Sri Lanka (FITIS), DailyFt writes.