Global airlines market is shifting towards South Asia : IATA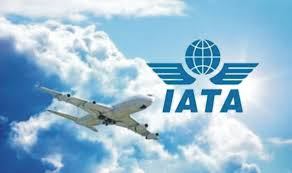 KUALA LUMPUR: According to the International Air Transport Association (IATA, the centre of gravity for global airline sector is shifting towards South Asia by 2036.
During IATA Global Media Day 2018 is head of policy maker James Wiltshire said that air connectivity drives economic and social benefits. Air transport supports over 65.5 million jobs and contributes to the creation of more than US$2.7 trillion in gross domestic product.
IATA chief economist Brian Pearce said currently the centre gravity of the commercial airlines industry is in the Gulf region.
However, in 20 years time, he said the centre of gravity will be heading to the East Asia due to the rising geographical advantage in the region.
"In the Middle East, we foresee that there are challenges including conflict and business competitions," he said.
Wiltshire revealed that a country which has the right framework in place such as sufficient airport infrastructure (on the ground and in the air), cost competitiveness, and smart regulations as well as borders processes would create stronger connectivity growth.
"The cost of air travel is a key driver of passenger demand. Excessive charges and burdensome taxes add to the cost of travel and inhibit connectivity.
"Regulation should only be implemented where necessary and proportionate, while visas not only add complexity but also cost to anyone who has applied for a visa," he said.