Nepali works to get easy access in Japanese labour market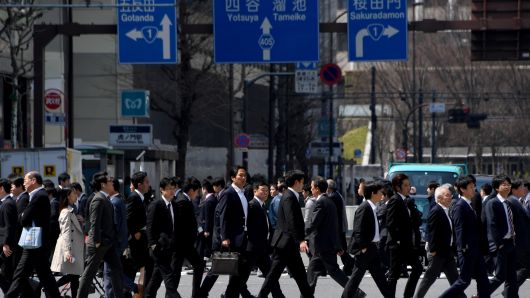 Japan has amended its foreign employment policy in a bid to fulfill the need of its manpower crisis, a Japanese news source Asian Nikki has mentioned. Among the list of the countries, Nepal has been listed on it from South Asia.
The ministers of Japan has adopted 126 measures in total, including steps to promote coexistence among local Japanese and newcomers and assistance for foreign nationals already residing in Japan. To achieve all this, the government posted a supplementary budget of 6.1 billion yen ($55.3 million) for fiscal 2018 and a budget of 16.3 billion yen for fiscal 2019.
Under the new plans one-stop facilities, tentatively named Centers for Multicultural Information and Assistance, will be established at about 100 locations nationwide. These centers will provide consultations on administrative procedures and everyday life in 11 languages — Japanese, English, Chinese, Korean, Spanish, Vietnamese, Thai, Portuguese, Indonesian, Nepalese and Tagalog — using translation apps and other means.
The government will also seek to ensure all regions have Japanese-language schools, and new qualifications will be given to Japanese-language teachers.
Other measures will include providing information in multiple languages to make it easier for non-Japanese families with small children to use medical institutions and child care facilities.
According to the new rule steps will be taken to prevent exploitation of non-Japanese workers under the technical intern system, which is based on an existing visa status, as the government expects technical interns to shift to new visa statuses.
The new "category 1 specified skills" visa covers 14 job types, including nursing care, restaurants and construction.
The government estimates up to 60,000 people will use the new visa to find nursing care jobs in Japan in the first five years, making it the biggest job category in terms of the number of foreign workers. Restaurant work is likely to be next, with 53,000 foreign workers expected to be employed over the same period.
The government anticipates a total of 345,150 foreign nationals will find jobs using the visa status.
Initially, in April, the government plans to start conducting skills examinations for applicants in the nursing care, lodging and restaurant industries. Exams for the remaining 11 job types will start by the end of March 2020.
To prevent the new visa status from affecting the employment of Japanese nationals, issuances are to stop once worker shortages are resolved. The program assumes direct employment, although it makes exceptions for temporary hiring in farming and fishing.
And to avoid a heavy concentration of foreign workers in big cities, the program specifies that the government will "take necessary measures" for these workers not "to excessively concentrate in limited regions, including large urban areas."