Thailand to legalise the medical use of cannabis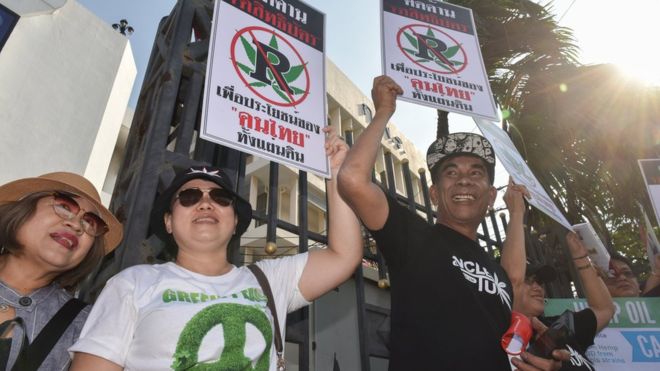 Thailand's parliament has voted to approve cannabis for medical use, with a key lawmaker calling it a "New Year's gift" to the Thai people. Recreational use will remain illegal.
Marijuana was used in Thailand as a traditional medicine, until it was banned in the 1930s.
Consumers will be able to carry specified amounts necessary for medicinal purposes, if they have a prescription or recognised certificate, the Bangkok Post said.
Licences for production and sale of the product will be strictly controlled, media report stated.
BBC has mentioned the Medical use of cannabis stating the various research findings:
Conclusive or substantial evidence that it helps:
as treatment for chronic pain in adults
as treatment for chemotherapy-induced nausea and vomiting
for improving patient-reported multiple sclerosis spasticity symptoms
Moderate evidence that it helps:
improving sleep in individuals with specific conditions including fibromyalgia and obstructive sleep apnoea syndrome
Epilepsy
Recent studies have found that cannabidiol (CBD – an active ingredient in cannabis) reduced seizures in individuals with rare childhood epilepsy disorders – Lennox-Gastaut syndrome and Dravet syndrome.