Sri Lanka to be the first country to operate 5G mobile in South Asia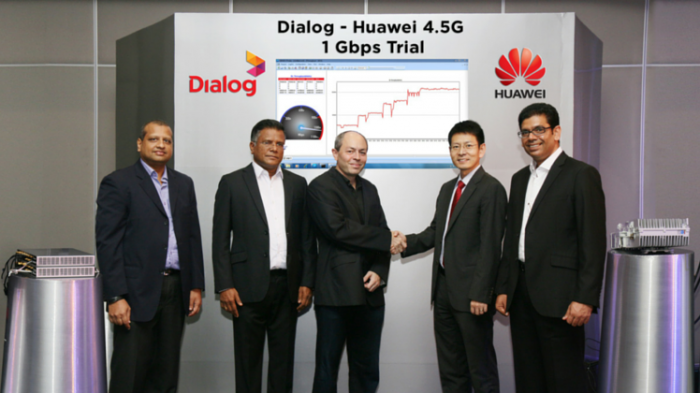 According to Daily FT  the Dialog Axiata yesterday announced a major step forward in Sri Lanka's 5G journey with the commissioning of South Asia's first fully-functional and standards-compliant 5G transmission using commercial grade base stations and end user devices.
Dialog's pre-commercial 5G transmission was enabled in collaboration with the Telecommunications Regulatory Commission of Sri Lanka (TRCSL) which has led the region in making available spectrum in the 3.5GHz band for the piloting of pre-commercial 5G services.
Dialog's pilot 5G transmission delivers speeds in excess of 2 GBps in a real-world setting including base stations installed and commercial grade 5G Home Gateway Routers, which can deliver 5G throughput to a host of wireless devices and applications across the spheres of video, gaming and automation.
5G technology is designed to deliver an era of 'intelligent connectivity', bringing together the power of 2GBps + transmission speeds alongside cutting-edge technologies such as augmented and virtual reality, robotics, autonomous vehicles, artificial intelligence and machine learning-based applications and cloud based Enterprise Networks.
5G networks will augment 4G services with fundamental advancements with respect to network speeds, throughput, traffic capacity and ultra-low latency.