2018 was challenging for Nepali press : FNJ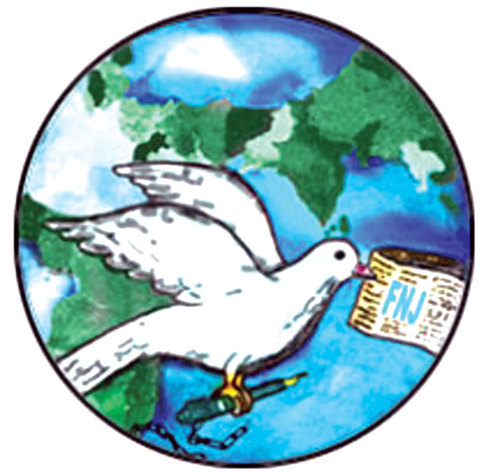 Kathmandu-The Federation of Nepali Journalists (FNJ) has evaluated the year 2018 as a challenging period for the Nepali press.
According to the FNJ media monitoring unit, a total of 58 cases of violation of press freedom were reported in 2018 in the country and this number was 73 in the previous year.
Though the number was relatively low than of the year 2017, the year (2018) remained as the challenging one legally, the umbrella organisation of journalists concluded.
Some provisions incorporated in the Criminal Code and the Civil Code that have been in force since last August 17, which the FNJ described as anti-press provisions, appeared as the challenge for the entire Nepali press.
The FNJ said that it had launched a campaign to create pressure for the authorities concerned to make corrections in the anti-press provisions in such codes.
Similarly, 15 journalists were physically assaulted in the year 2018 and 13 received threats. As per the records in the FNJ monitoring unit, journalists were attacked and threatened on the basis of news contents. Moreover, 12 journalists were abused in course of news collection and for the news coverage and six cases are about obstructions that journalists faced in course of reporting.
Four cases archived by the unit are related to the captures of media houses and newspapers and one case is related to policy-level ban.
One incident is about the missing of a journalist. Tej Bahadur Khadka, FNJ Doti chapter member and associated with the Bajura-based Radio Budhinanda has been reported missing since August 27, 2018 while returning from the Budhinanda pilgrimage site locating at an altitude of around 14,000 feet.
In the period, six journalists were arrested. Raju Basnet, Angila Sapkota and Gopal Chandra among others were arrested by the police merely for writing news and they faced cases under the Electronic Transactions Act-2063 BS (2008), which, according to the FNJ, was the violation of jurisdictions by the police.
Press Council Nepal is there where any complaint or concern and dissatisfaction over any published or disseminated news can be filed. The FNJ, strongly condemning all sorts of incidents against free press, demands the government to ensure that full press freedom exists in the country. RSS