Story of the doctors who drove across the world to help Nepal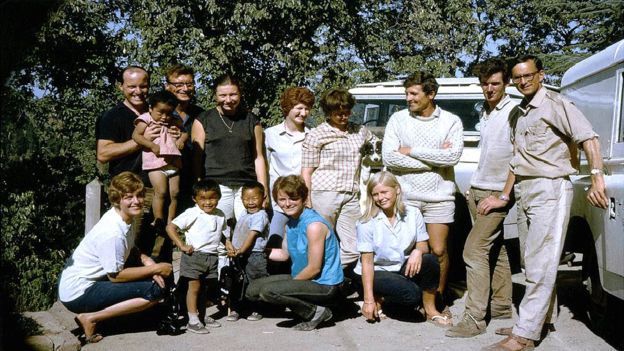 BBC has featured a story of a group of British doctors who visited world to support Nepal fifty years ago.  A  group of young doctors and nurses drove from the UK to Nepal, a country desperately short of medics. The health services they helped set up have saved millions of lives since, reports the BBC's Bhagirath Yogi.
In three donated Land Rovers laden with equipment, the 11-strong team left in early April 1968.
Through Europe they drove to Istanbul and then crossed Iran and Afghanistan, reaching Pakistan via the Khyber Pass, before continuing to Delhi. Such a journey would be unthinkable these days for security reasons.
But they did it in about seven weeks and by the end of May they had reached Nepal's capital, Kathmandu.
The overland route the group chose was cheaper than going by sea and road, which would have been no quicker.
In Nepal, they set up an anti-tuberculosis programme, trained health workers and immunised children. It wasn't just local lives that were changed – several of the group ended up marrying each other in the then Himalayan kingdom.
The young British doctors and nurses were among just a handful of foreign medics assisting Nepal when they arrived in 1968.
The country is still very poor but these days it has more than 21,000 doctors for a population which has grown to 29 million. And TB is still a major health problem but treatment coverage is now 70%, according to the World Health Organization.
Full story by BBC can be found in this link (  Click here  )