Historic ODI series victory of Nepal against UAE followed by a century of captain Khadka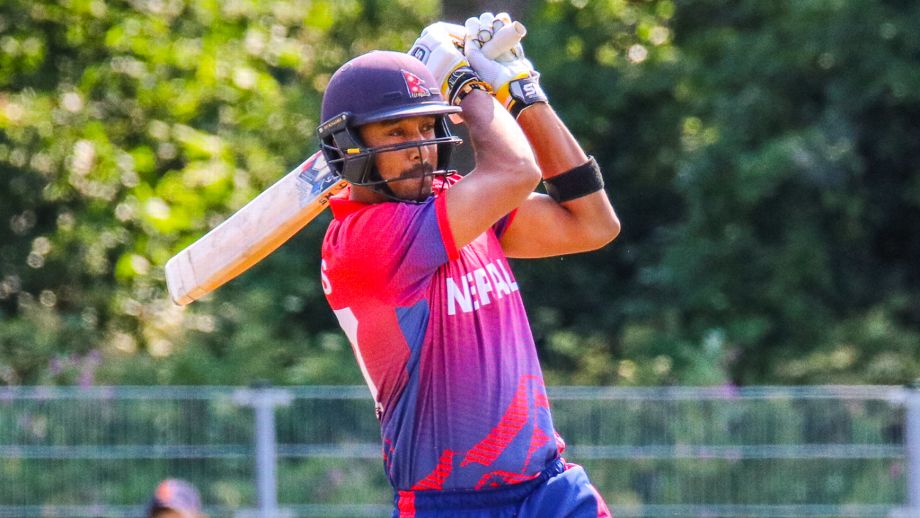 Kathmandu : Paras Khadka said Nepal cricket had enjoyed "one of its brightest days" after clinching a first ever one-day international series win.
Khadka, the Nepal captain, scored a century to set his side on the way to a four-wicket win over the UAE at the ICC Academy in Dubai, and set the seal on a 2-1 series win.
It was just their second official ODI series, after a draw in the Netherlands last summer, which followed them being granted that status in March.
Khadka ranked the achievement alongside qualifying to play at the World Twenty20 in Bangladesh in 2014, as well as earning ODI status via the World Cup Qualifier in Zimbabwe last year.
"It is one of our brightest days," Khadka said. "Greatest? It's difficult to say, because every time you get the chance to play for your country, it's fabulous.
"[Alongside] getting into the [T20] World Cup, it was in Abu Dhabi, getting ODI status, and then today getting our first series win, it would have to be one of our brightest days.
"Having said that, I still remember days when results could have gone either way. In Division 2 [in Namibia last February], we had three matches that went down to the 100th over.
"A result here or there could have seen us down to World Cricket League Division 3 or 2. But we have fought through, we have come through, and we are here now.
"For the next two to three years we have this status, and we want more results like this and to be noticed around the cricketing world."
The victory was sealed in fine style, when Sompal Kami hit CP Rizwan for six. The Nepalese players raced onto the field to celebrate, some grabbing stumps for souvenirs in the process.
After completing the post-match formalities of handshakes with their opposition, the players made their way to thank the hundreds of supporters who had come to watch, despite it being the first day of the working week.
Khadka's century had been the first by a Nepal player in ODIs. Despite its significance, his response upon reaching three figures was understated.
"I knew that I had to win the game," said Khadka, who subsequently fell for 115 when he was trapped lbw by Qadeer Ahmed.