Protest saying "No Beer only Water" for alcohol ban in Karnataka, India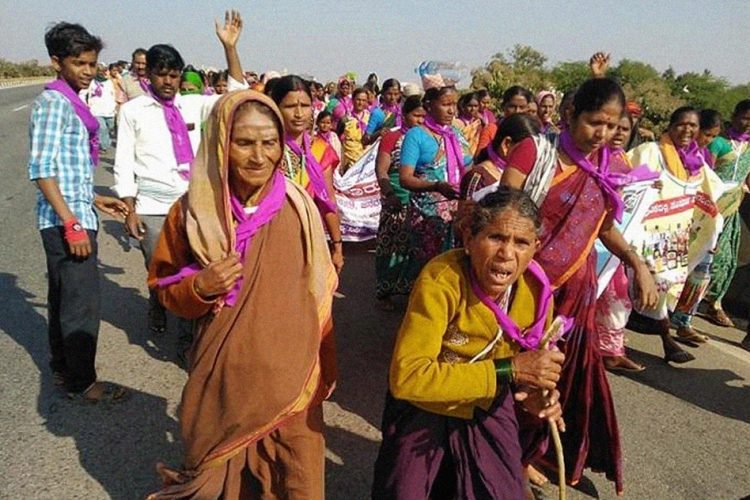 Karnataka : Around 2000 women from rural areas of Karnataka marched to Vidhana Soudha in the state capital on Wednesday, January 30 demanding a state-wide liquor ban.
Reportedly, the march was held under the banner 'Beer Beda Neer Beku' was being led by the Madyapana Nishedha Andolana and includes members from various organizations like Grameena Kooli Karmika Sanghatane, Kissan Sanghatane, Swaraj India, Swaraj Abhiyan among others.
The march was started in the Chitradurga district of the state on January 19 and covered more than 200kms to reach Bengaluru in just ten days. According to The News Minute, the march stopped in as many as nine villages where they formally interacted with the villagers to make them aware of the dangers of alcohol use. The march has women from as many as 23 districts of the state and every day, the women covered about 20 kilometers.