Indian farmer protest against Nepali sugar mill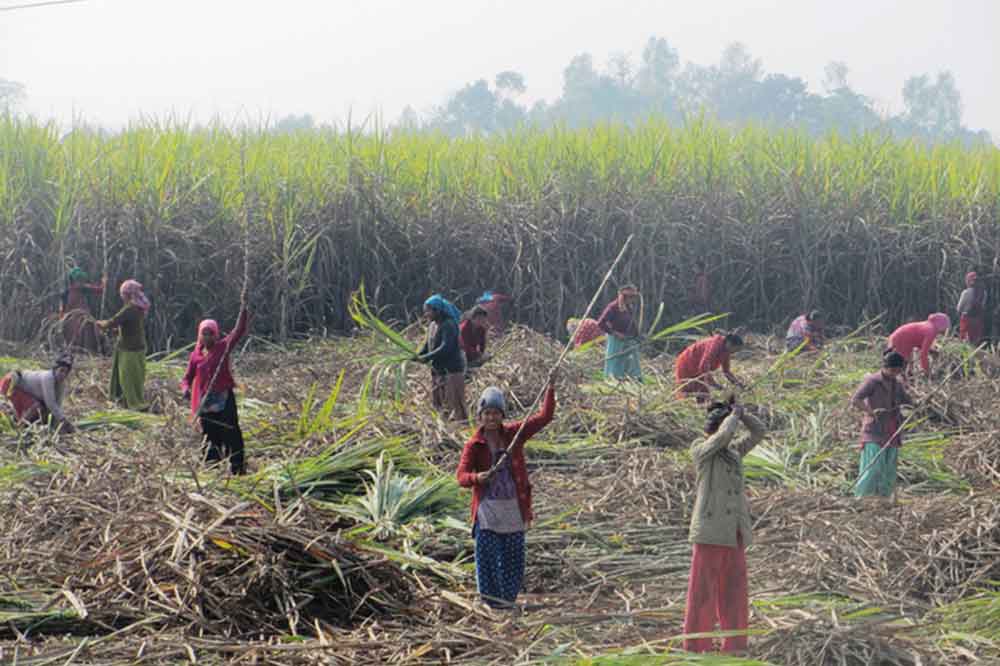 Lahan, Jan 29: Indian sugarcane farmers have protested by staging a sit-in against the Choharba-based Himalaya Sugar Mills today.
The farmers have staged the sit-in at Kamala Bridge near the Indian border in Jayanagar affecting people's mobility and transport service.
The protesting farmers have stated that they were compelled to protest as they were distributed the sugar plant saplings with a promise from the mills later to buy the produce later.
However, the mill has denied purchasing the sugarcane, citing government directives.
Meanwhile, the mill administration said that sugarcane from Indian sides was not purchased due to legal hindrances.