Nepal Airlines has gained an Air Operator's Certificate to operate flights form Nepal to Japan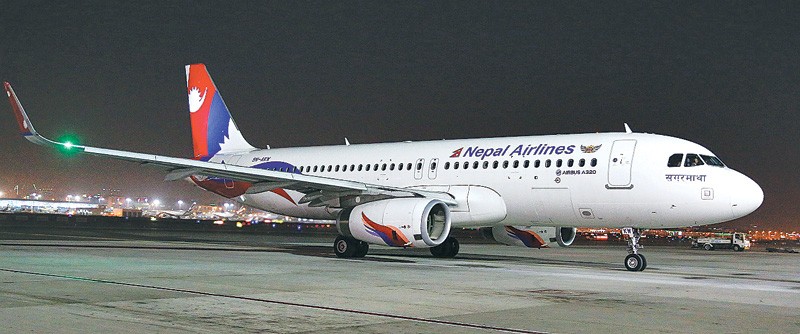 KATHMANDU: The national flag-carrier Nepal Airlines Corporation (NAC) has gained an Air Operator's Certificate (AOC) through the Civil Aviation Authority of Nepal (CAAN) to operate flights from Nepal to Japan.
According to NAC Assistant Spokesperson Nawaraj Koirala, CAAN granted it an AOC to use its new A-330 wide-body for Kathmandu-Osaka flights on Friday.
Likewise, the national flag carrier – that plans to launch Kathmandu-Osaka flights in the upcoming month – will soon seek green signal from Japan Civil Aviation Bureau (JCAB) to materialise the plan, informed officials.
It has been learnt that the corporation has managed human resources to handle the flights to Osaka as well as Kathmandu-China flights for which authorities are yet to give a nod.
At present the NAC operates international flights to New Delhi, Bangalore, Mumbai, Malaysia, Singapore, Bangkok and Qatar. Meanwhile, efforts are underway to add China, South Korea, and the Saudi Arabia in NACs' straight flight destinations.
RSS