Nepal won T-20 International series deciding match 2-1 by a 14 run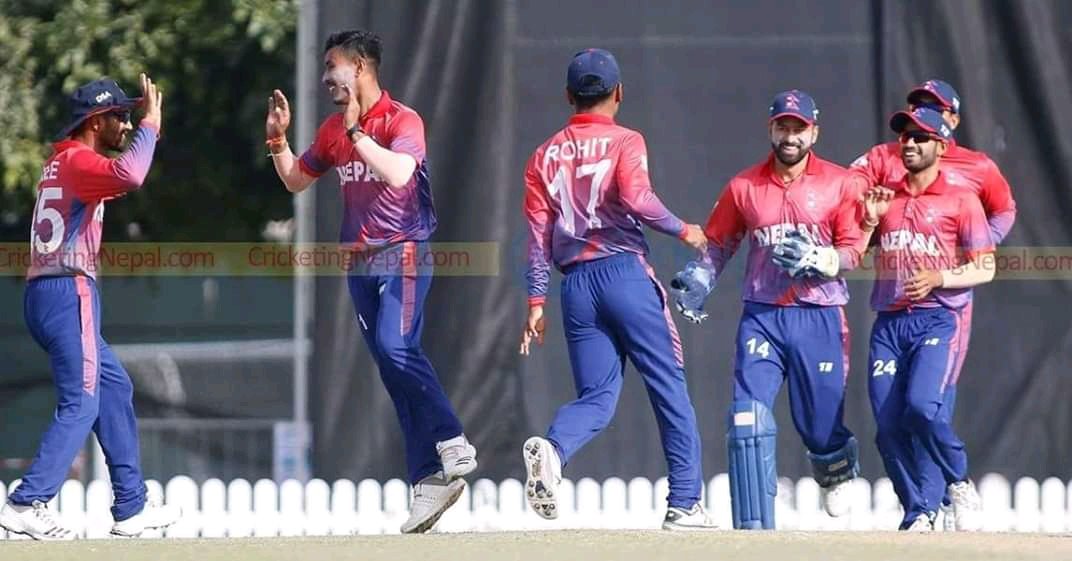 UAE : Nepal won the Twenty-20 International series 2-1 by a 14 run defeat to UAE in the series decider at the ICC Academy in Dubai on Sunday.
The match was shortened to 10 overs due to the disruption of rain , Nepal who were sent to bat wast after losing the toss made 104 runs at a loss of 8 wickets. UAE, in reply, fell short to 90 runs to lose the series.
Skipper Khadka struck 29 runs in 14 balls recouping the losses after a poor batting start by opener Pawan Sarraf who was sent off for no runs in the first over.
From balling line, Karan KC and Abinash Bohora grabbed two crucial wickets each for Nepal sending UAE on the brink of collapse in the final three overs of the match.
Lalit Narayan Rajbanshi took back-to-back wickets in the first two balls of the final over of the match handing over UAE a sour defeat.
Sundeep Jora, who recently became the youngest batsman to score T20I 50 on debut in the series opener against UAE hammered three towering sixes taking his run-tally to 28 runs in just 11 balls before he was bowled at the 7th over.