Height of emotional blackmailing: An author cheated of having a brain cancer that made his novel best seller: New Yorker Story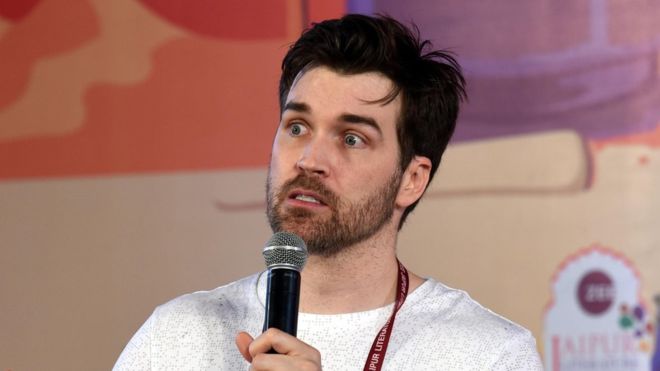 The New Yorker story has caused a storm in the publishing world with a string of allegations about the former publisher of Sphere at Little, Brown UK.
Alongside inaccurately telling people he was seriously ill, Mallory stands accused of exaggerating his qualifications and claiming his family were dead.
Dan Mallory, who penned bestseller The Woman in the Window (HarperCollins) under the pseudonym AJ Finn, admitted to the publication he falsely claimed to have cancer in the past, but said it was a way of disguising his mental health problems.
After the pseudonymous book submission, it transpired that Mallory, then vice president and executive editor at HarperCollins US imprint William Morrow, was the author. His debut was signed by HarperCollins in 2016.
A spokesman for HarperCollins UK said: "We don't comment on the personal lives of our employees or authors. Professionally, Dan was a highly valued editor and the publication of The Woman in the Window – a Sunday Timesbestseller – speaks for itself."
Little, Brown and Mallory himself declined to comment when approached by The Bookseller.
But in a statement to the New Yorker, Mallory said: "It is the case that on numerous occasions in the past, I have stated, implied, or allowed others to believe that I was afflicted with a physical malady instead of a psychological one: cancer, specifically. My mother battled aggressive breast cancer starting when I was a teenager; it was the formative experience of my adolescent life, synonymous with pain and panic.
"I felt intensely ashamed of my psychological struggles – they were my scariest, most sensitive secret. And for 15 years, even as I worked with psychotherapists, I was utterly terrified of what people would think of me if they knew – that they'd conclude I was defective in a way that I should be able to correct, or, worse still, that they wouldn't believe me. Dissembling seemed the easier path."
A film version of The Woman in the Window, starring Amy Adams and Gary Oldman, is due for release later this year.
The Woman in the Window has sold a total of 165,813 copies for £1.15m across all editions in the UK via Nielsen BookScan's TCM, with the late December-released paperback already having shifted 83,806 copies and claimed one week as the Mass Market Fiction number one.