Former UKIP leader Nigel Frange's new "Brexit Party"recognized by election commission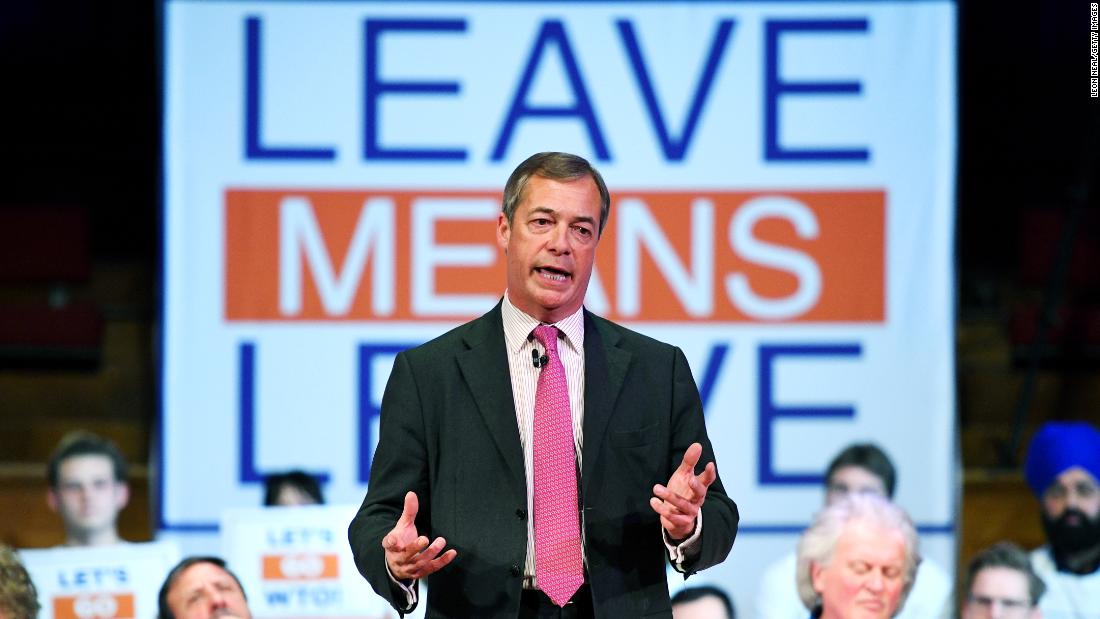 LONDON : Brexit campaigner Nigel Farage announced on Friday that he would stand as a candidate for a new "Brexit Party" to contest European Parliament elections if Britain's departure from the European Union, due in 49 days, is delayed.
"The party was founded with my full support and with the intention of fighting the European elections on May 23 if Brexit has not been delivered by then," Farage wrote in an opinion piece published by the Daily Telegraph newspaper. 
The Electoral Commission on Friday formally recognised the Brexit Party as an official organisation which will allow it to field candidates at elections.
Nigel Farage, the former Ukip leader who is supporting the party, said "the engine is running" and he stood "ready for battle" to fight the Tories and Labour if European Parliament elections are held on May 23.