Nepali poem concert in UK to build e-library for a school damaged by earthquake of 2015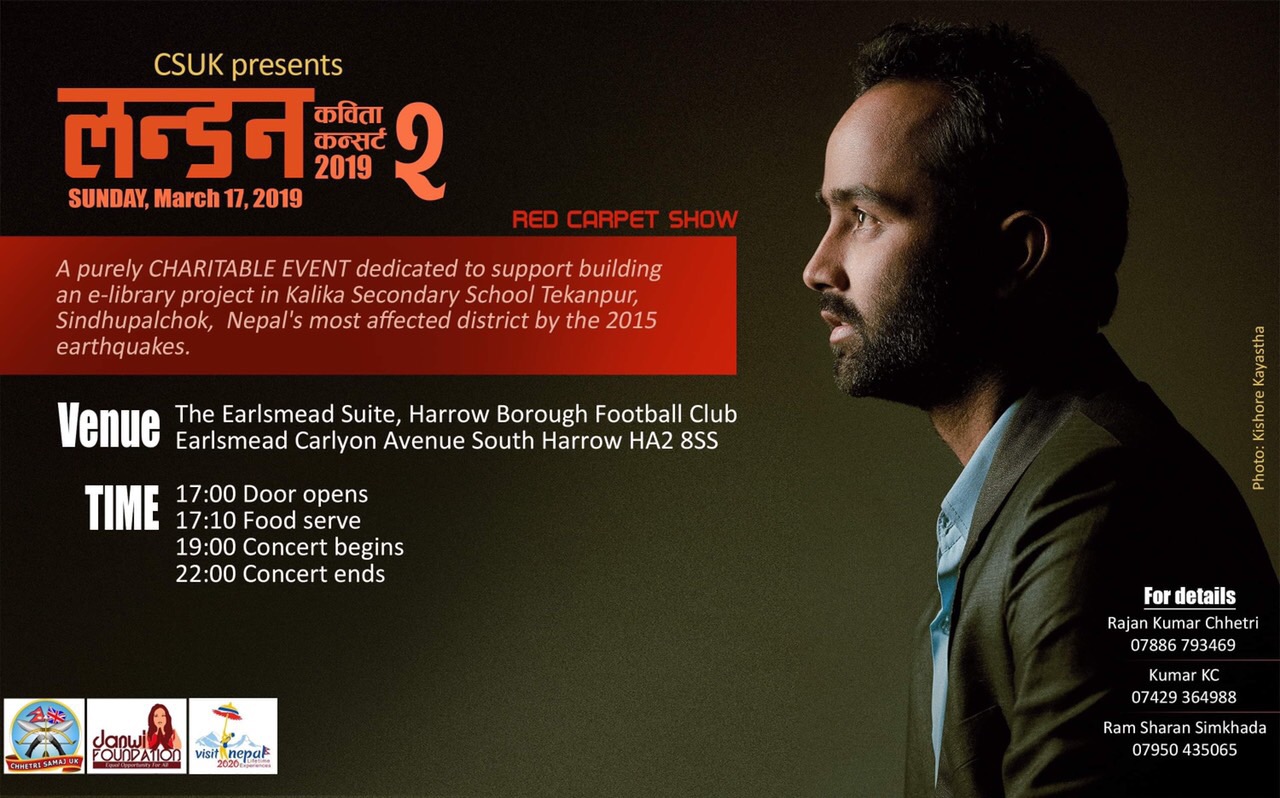 London: Chhetri Samaj UK, one of the active and dynamic forum of British Nepalese Community living in the UK has organized a Nepali poem concert in London to build an e-library for a school in Sindhupalchok district which was the most devastated area in the earthquake of 2015 in Nepal. 
The well-known creative youth poet from  Nepal, Mr. Navaraj Parajuli is to entertain the concert from his spellbinding art of reciting a poem in an expressional manner. Parajuli , who has developed a creative concept of a poem concert, reciting a poem in an expressional manner with a blend of music. His concept of poem concert is making people pay money for listening to a  poem as the traditional school poetry and literature in Nepal was full of misery, says Mr. Ramsharan Simkhada, who is facilitating the program.
The red carpet charity poem concert program will be held in Harrow Borough football club , Harrow , London on 17th of March 2019. 
Mr. Rajan Chhetri, President of  CSUK has urged the Nepalese community living in U.K. to come and support this noble cause, promote Nepalese literature and support Nepali poets. 
Since there are limited seats available in the venue and most of them are already booked by the members of CSUK,  General Secretary of CSK UK Mr. Kumar Kc has requested all the poem lovers to book the comfortable space on time to avoid disappointment at last hour.