DPL to be the cricket league in Nepal with the highest cash prize of Rs 3 million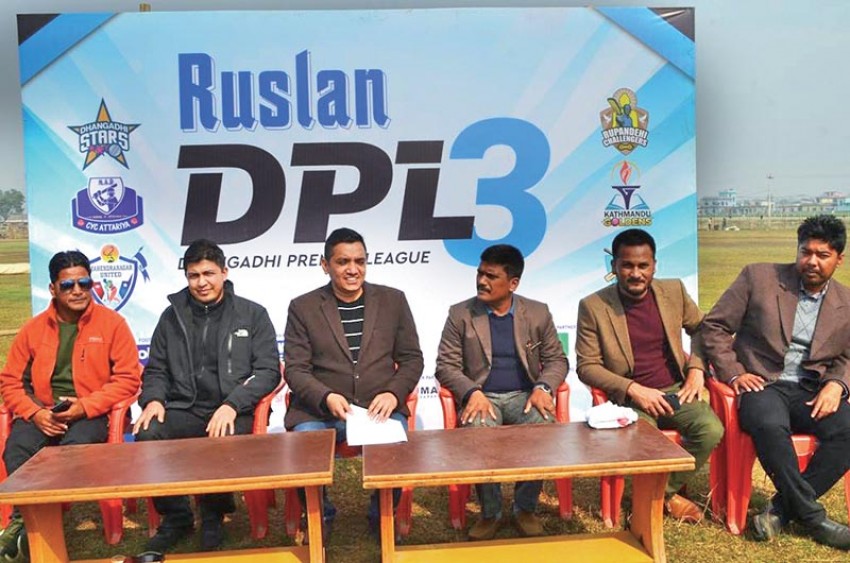 Kathmandu:  From February 9 the country's cricket league with the highest cash prize – Dhangadhi Premier League (DPL) – has open its pitch for cricketers among whom the winners will take home Rs 3 million.
According to Dhangadhi Cricket Academy President Subash Shahi, the cash prize of the franchise event was Rs 6 million in total where the first winner will receive Rs 3 million while the team securing the second position would take home Rs 1.2 million.
Similarly, the third-place finisher will bag 400,000 and the fourth Rs 200,000.
At a press conference organized by the Dhangadhi Cricket Academy here today, President Shahi shared that preparation to host the event was almost over as five pitches have been constructed.
Altogether six domestic teams are vying in the event that has received recognition from the International Cricket Council.
South African former cricketer Jonty Rhodes will be the Goodwill Ambassador of the event that will go through February 23. Rhodes is scheduled to arrive in Dhangadhi today itself.