Nepal Cricket team, playing without insurance, pay and basic needs finally receives two yrs salary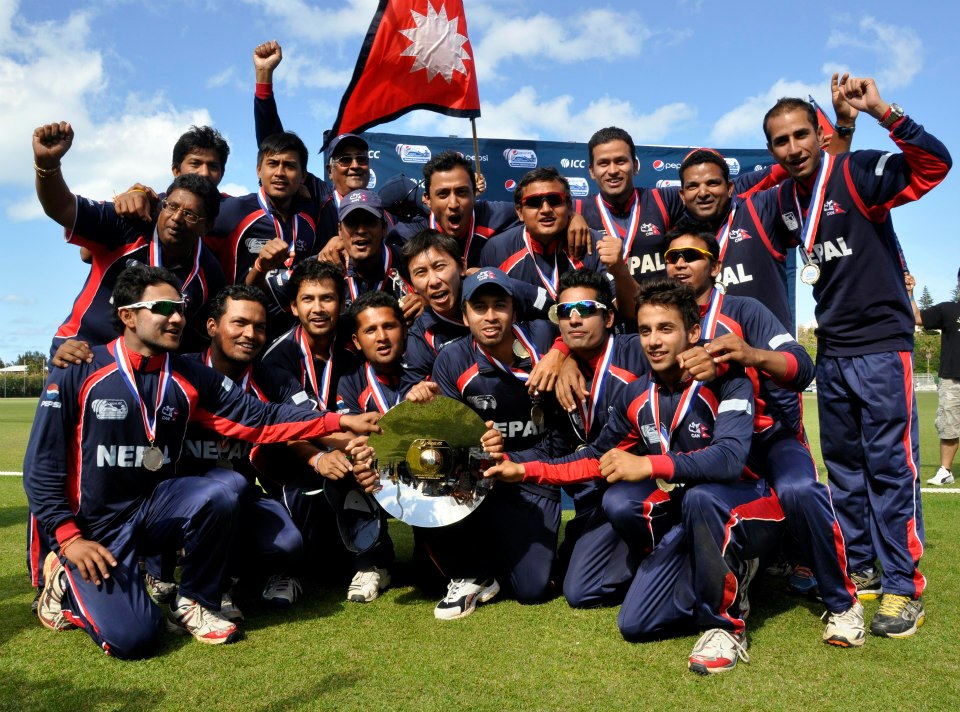 Kathmandu: After the suspension of Cricket Association of Nepal (CAN) by the ICC due to repeating misconduct, corruption, politics for two years the Nepali National Cricket Team was not able to receive any salary form the body.
Amid such a chaotic domestic environment, the rhinos of Nepal have done tremendous success and brought a lot of good result including ODI status, Victory to UAE  in the favour of the country and hit the world record from the young aspiring players.
A few days ago captain Parash Khadka said that Nepalese cricket players were playing international cricket without any insurance, no salary since two years they were just playing despite the lack of basic needs In a TV interview with Dilbhushan Pathak. [Click to watch] 
Khadka further stated that the Prime Minister and many responsible leaders of the nations were happy and excited to hear the good result from the team who were not serious to address the problem of the team and the players.
Considering the bitter reality, the International Cricket Council has finally released the payment amounting to Rs 12.07 million to National Sports Council (NSC) on Friday.  The players will receive two years lump sum money.
Players who fall in 'A' grade will now receive Rs 840,000 each. The players who are in A category are Captain Paras Khadka, Vice-captain Gyanendra Malla, Sharad Bheswakar, Basanta Regmi, Sompal Kami, Dipendra Singh Airee and Sandip Lamichhane.
Correspondingly the players in 'B' grade Arif Sheikh, Karan KC, Lalit Bhandari, Anil Kumar Shah, Rohit Poudel, Lalit Rajbanshi and Shakti Gauchan, will get Rs 600,000 each while 'C' grade players—Subash Khakurel, Sagar Pun, Dilip Nath, Sunil Dhamala, Susan Bhari, Pradeep Airee, and Binod Bhandari– will bag Rs 300,000 each.
Apart from players, Team Manager Raman Shiwakoti and Main Coach Jagat Tamata will also be provided remunerations, said press advisor of National Sports Council Mr. Rohit Dahal stated.