India propose to construct 400MW capacity Arun Hydropower In Nepal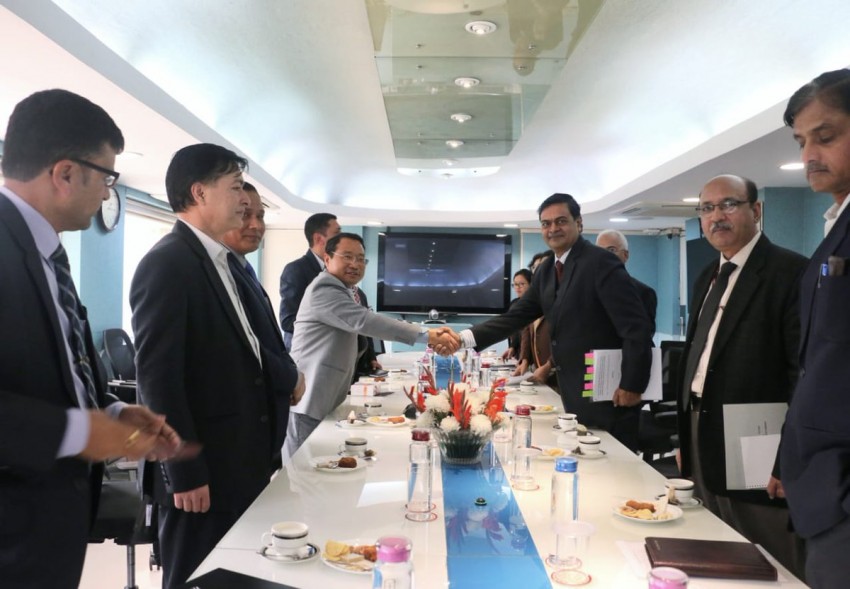 New Delhi- The Government of India has proposed for the construction of Lower Arun Hydropower Project bearing the capacity of 400 MWs.
In a meeting with Minister for Energy, Water Resource and Irrigation Barshaman Pun at New Delhi on Monday, Indian Minister of State for Power Raj Kumar Singh put forth a proposal that the new project can be developed adopting the same model of 900-MW Arun 3rd project.
"A proposal has been made from Indian side to develop the Lower Arun on the same model being adopted by Indian Company while constructing the Arun 3rd. Nepal has put its stance for further discussion observing the progress on the construction of Arun 3rd", Minister Pun said.
Minister Pun noted the government would make a proper decision whether or not to award the construction of lower Arun to Indian side seeing the progress in Arun 3rd.
Minister Pun has arrived in the Indian capital city, New Delhi, to participate in the International Sustainable Development Conference beginning on Monday.
It may be noted that the Energy Ministry had scrapped the license of the lower Arun project as per the directive of the Commission for Investigation of Abuse of Authority (CIAA) when the Brazilian Company 'Brass Power' failed to perform according to the conditions stipulated in the license.
The Brazilian Company did not make any progress on the project for 15 years since the license was awarded.
The project investment is estimated to be over Rs 100 billion. Energy Ministry has estimated that the project would be of around 1000 MW capacity if it is designed in a way to export power to India.
The Department of Electricity Development is carrying out the project feasibility and detail study. India has put forth the proposal to build lower Arun by keeping all conditions stipulated in Arun 3rd.
RSS – Ramesh Lamsal