Nepal Entrepreneurship summit 2019 kicked off in Kathmandu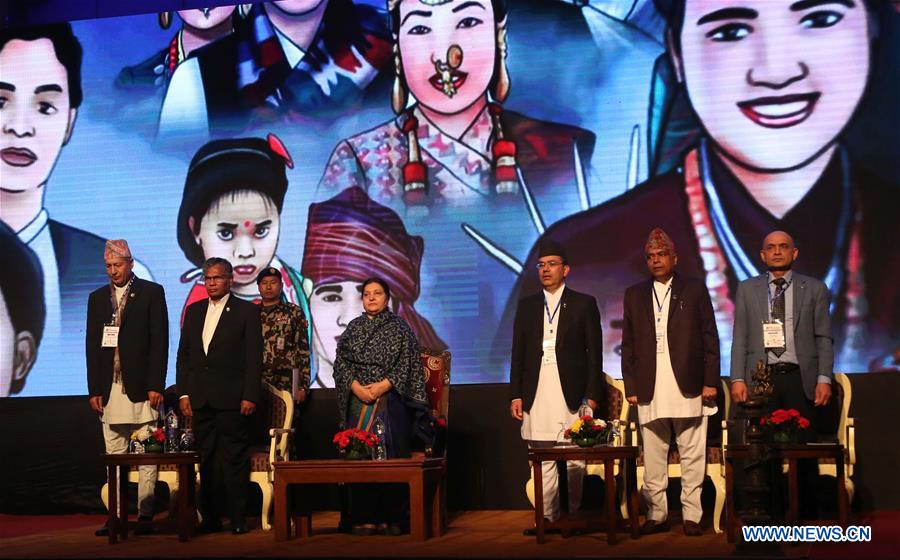 KATHMANDU :  Nepal Entrepreneurship summit 2019 kicked off Thursday in Kathmandu bringing together government officials, youth entrepreneurs, industry leaders and venture capitalists from Nepal, China, India, Singapore among others.
The summit covers the start-up show cases cum exhibition, networking sessions, workshops, talks by start-ups and venture capitalists and special talks by entrepreneurs from Nepal, China, India and Singapore, according to the organizers.
Confederation of Nepalese Industry, a grouping of medium and large scale Nepali industries in collaboration of Nepal's Ministry of Industry, Commerce and Supply and other private enterprises organized the one-day event.
Nepal's President Bidya Devi Bhandari inaugurated the summit that aims to create networking platform for start-ups and small and large scale enterprises, promote new talents, technology and innovation along with entrepreneurship and nurture conductive business environment for their operation.
President Bhandari said that Nepal should promote entrepreneurship to create employment opportunities within the country so that large number of Nepali people should not go abroad for employment.
As many as 358,815 Nepalis left for foreign employment in the last fiscal year 2017-18 that concluded in mid-July last year and as many as 113,390 people have already left for employment abroad during the first six months of the current fiscal year 2018-19, according to Department of Foreign Employment, a government body that issues permits to go abroad for migrant Nepali workers.
President Bhandari stressed on investing in youths having new ideas, creating investment friendly environment, promoting vocational education and training to promote entrepreneurship in the country.
Pointing out burgeoning trade deficit of Nepal which has resulted in depletion in foreign exchange reserve, she stressed that on promoting exports by using domestic resources and talents of Nepali youths. Share of exports in Nepal's total foreign trade stands less than six percent as of first six months of the current fiscal year, according to Nepal Rastra Bank, central bank of the Himalayan country.
Nepali Minister for Industry, Commerce and Supply Matrika PrasadYadav said that Nepali government was committed to create investment friendly environment to promote domestic production and boost exports. "We are amending a number laws and policies to promote investment," he said, during the inauguration session of the summit.
With Nepal adopting federal system through the implementation of new constitution introduced in 2015, the theme of the summit is "Federal Nepal: Opportunities for Investment and Growth."
Industry Ministers from all seven provincial governments participated in the event to discuss on the opportunities available for the entrepreneurs in each province.