Parliamentary committee directs Nepal government to return and stop the recruitment of Women shoulders in Gurkha army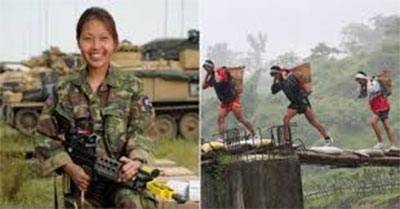 Kathmandu : The International Relation committee of the house of the representatives of Nepal has directed the Government of Nepal to return Nepalese women shoulders recruited in Gurkha army.
The committee has stated that the recruitment of the women In Gurkha army without the agreement of government has to be stopped and recall all the candidates who have been already recruited.
The committee has directed the government to address the problem of Ex Gurkhas and review the treaty of recruiting the Gurkha army considering the  sovereignty and the freedom  of the country. The committee has directed the government to review the treaty as per the new constitution and the spirits of the foreign policy.
The IRC has also  directed the government of Nepal to take a serious action on the issue of equality and justice of ex Gurkha armies, said Pavitra Niraula , the chair of the International Committee of the parliament of Nepal.
The committee has also formed a team to amend the proposal regarding the issues of Ex Gurkhas  and given mandate for identifying  the best possible solutions for addressing the  Isseues of the Gurkhas.
The amendment committee consists of three members of MPs including  Bhim Rawal , Dipakprakash Bhatta and Dibya Rajbhandari.