Nepal Embassy London concludes conference to promote investment in Nepal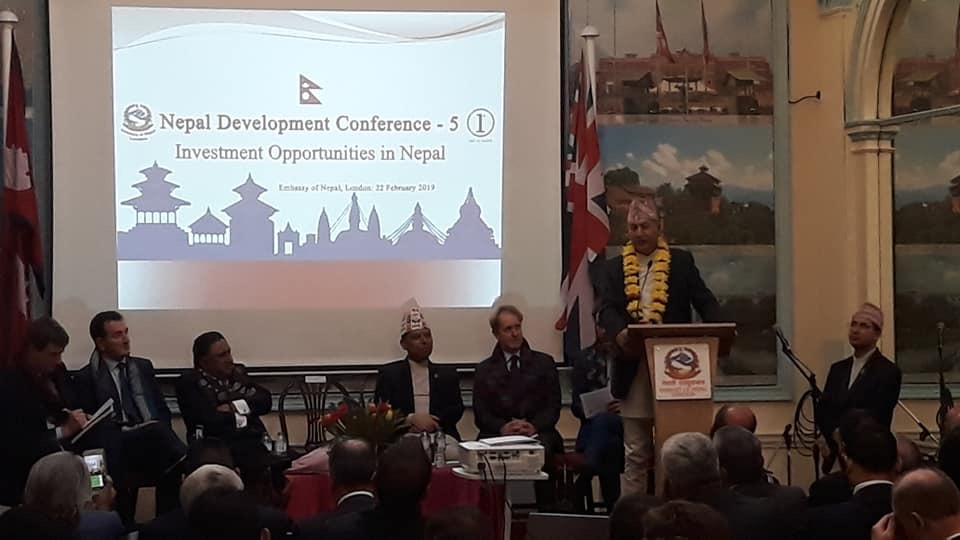 London : Embassy of Nepal to the U.K. has  successfully commenced "Nepal Development conference-5" on Friday.
Finance minister of Nepal Dr Yuvaraj Khatiwada was the keynote speaker on the program.
Addressing the program Dr Khatiwada highlighted the key policies,  investment friendly regulations of the government of Nepal and mentioned some of the potential sectors for the  investment and opportunities for profit and wealth maximisation to the the British investors and urged them to invest in Nepal without any hesitation.
Many British entrepreneurs and the members of Non Residential Nepalese community took part in the conference which was held in the Nepal Embassy hall London.
On the very occasion member of House of Lord U.K. and  the Vince Chair of the all parliamentary group on Nepal , Lord Sheikh stated that the  Britain is pleased and proud to be the highest international supporter for Nepal and always keen to help the nation of Gurkhas in diverse manner. He urged the British entrepreneurs to go to Nepal for business and utilise the huge market between India and China.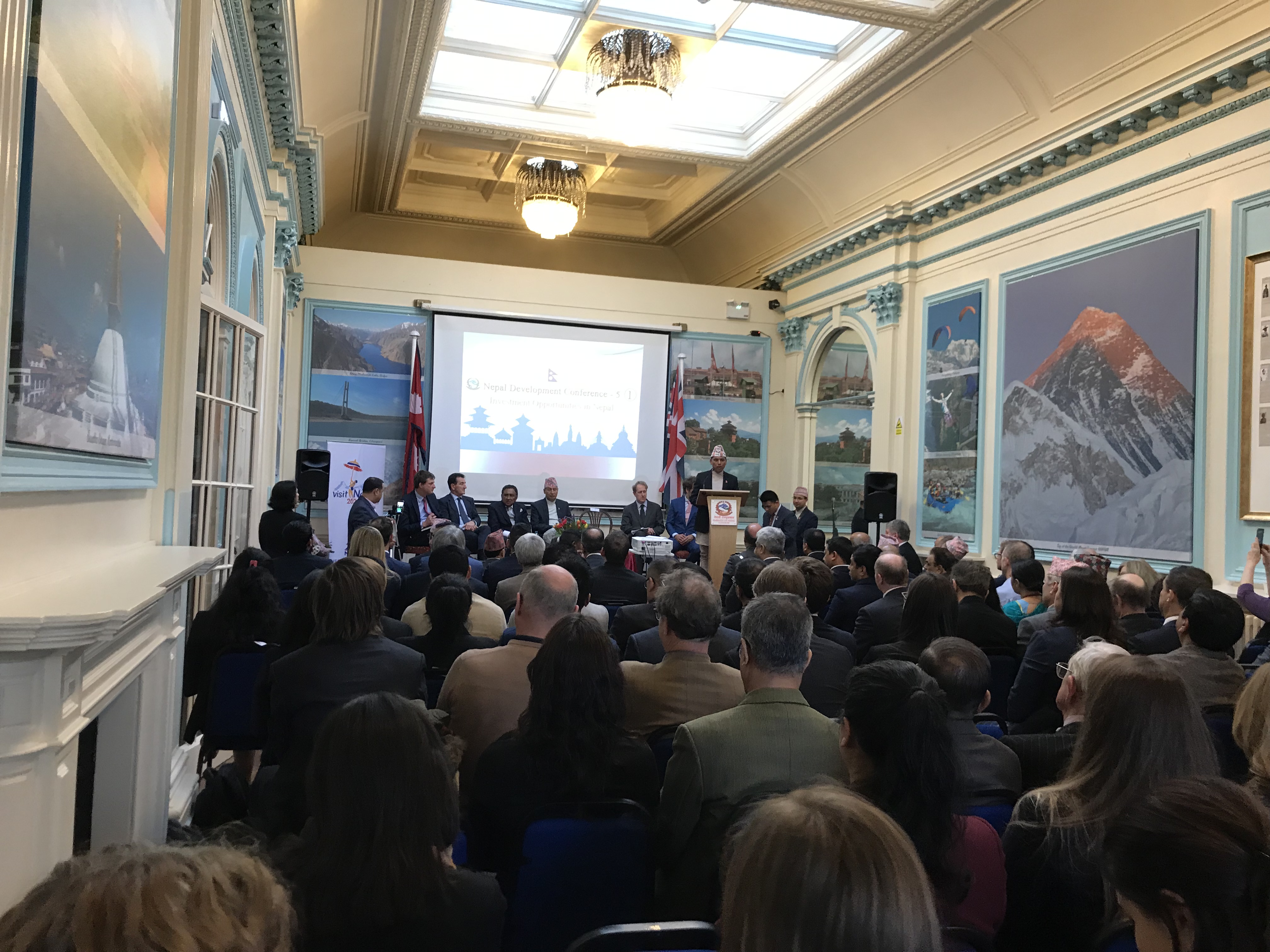 Founder and CEO of Dolma Impact Fund , Mr Tim Gochar, who is running total  9 projects in Nepal and successfully  providing employment to the 1000 people shared his business experience and suggested some areas of improvement to the government of Nepal.
Correspondingly entrepreneurs from the companies  Arrow Roots , Burger Sack , Green Road Waste Management , Hajuri Food industry ,Helmates Nepal, Leaf plus , No Chini , Onion films , Sidland Nepal , The Mint Studio etc promoted their products and services as well as shared their experience regarding doing business in Nepal.
On the occasion the chief of DFID,  Rurik Marsen , Chief of business department Andrew Macabri , director of CDC intermediary group Pierre Van Honeyland  spoke about the opportunities of investment in Nepal and suggested some area of their concern.
Ambassador of Nepal to U.K.  Dr Durga Bahadur Subedi urged the British entrepreneurs for their active participation in the investment conference going to be organised on March 29 and 30 in Nepal.
Finance Minister Dr Yuba Raj Khatiwada also met Minister of State in the Department for International Development UK and member of House of Lords, Mr Michael Bates at House of Commons London on Thursday.
Minister of State Bates inquired about Nepal's development on the occasion , Dr Durga Bahadur Subedi, ambassdor of Nepal to U.K. stated.
During the meeting, the British Minister of State also asked about the post-earthquake reconstruction, implementation of federalism and development-related issues.
In response, Finance Minister Khatiwada said Nepal's constitution was one of the best democratic constitutions of the world and Nepal has been practicing inclusiveness in its governance, adding that the women, dalit, indigenous nationalities, Muslim and marginalized communities had more than one-thirds representation in parliament.