Chinese telecom giant Huawei sued the U.S. government over 'unconstitutional' ban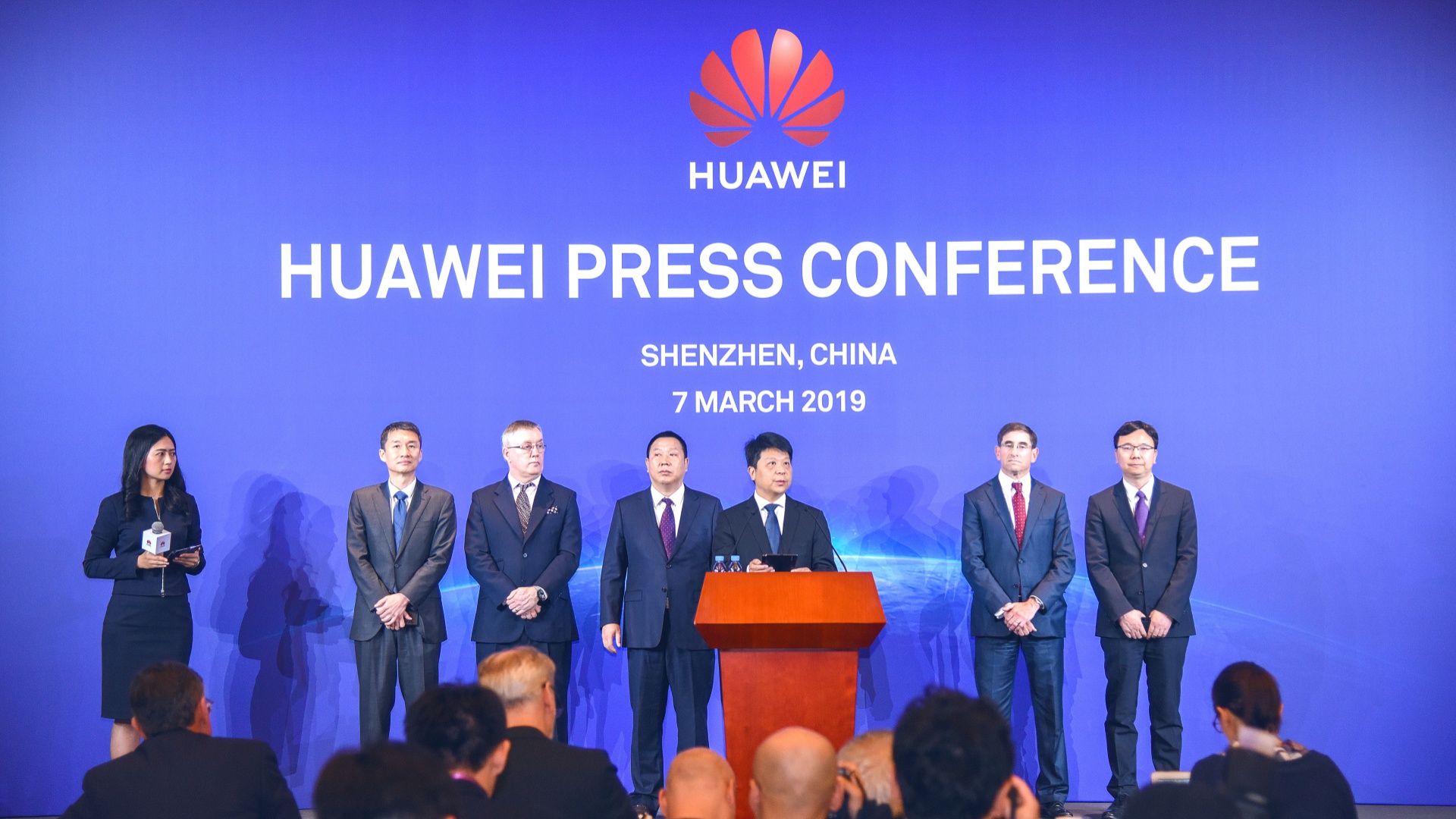 WASHINGTON — Chinese telecom giant Huawei sued the U.S. government Wednesday night, asserting that Congress violated the Constitution last year when it barred federal agencies from using the company's technology.
Lawmakers shut out Huawei over fears that the Chinese government can tap the company's wireless networking equipment to spy on Americans. But Huawei's attorneys argue that Congress cannot single out a company that has not been found guilty of wrongdoing.
The lawsuit — filed in federal court in the Eastern District of Texas, home to Huawei's U.S. headquarters in Plano — is the latest twist in an escalating legal and public relations battle taking place against the backdrop of the U.S.-China trade talks.
"The U.S. Congress has repeatedly failed to produce any evidence to support its restrictions on Huawei products," Guo Ping, the company's rotating chairman, said at a press conference in Shenzhen, China. "After exhausting all other means to allay the doubts of some U.S. lawmakers, we are left with no choice but to challenge the law in court."
In a 54-page complaint, Huawei contends that Congress overstepped its constitutional authority in penalizing the company and has impeded its ability to do business with private-sector firms in the U.S.
Democrats and Republicans in Washington have long warned that Chinese telecom firms Huawei and ZTE pose a threat to U.S. national security, citing their ties to the Chinese government. Last year, a bipartisan group of lawmakers included a provision in a defense policy bill to bar federal agencies from purchasing the companies' technology or contracting with firms that do.
The company has effectively been frozen out of the US market, although it does provide equipment to a number of smaller players in the country, while Australia has banned its operators from using Huawei equipment in their 5G rollouts on national security grounds.
Huawei has repeatedly denied such accusations, pointing out that it works with security agencies around the world and that it sells products to more than 500 operators in 170 countries without issue. This includes the UK, where BT, EE, Vodafone and Three are all customers.