Actress Thapa bought women's cricket team to inspire girls and promote sports entrepreneurship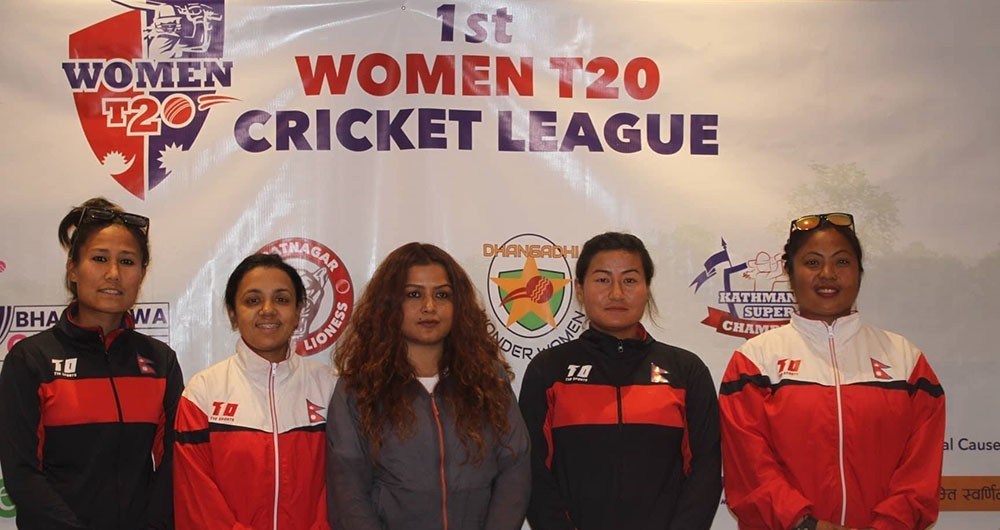 Kathmandu: Nepali Superstar Rekha Thapa has bought a women cricket team for Women T-20 cricket League. In an organized press meet on Sunday at capital, actress turned director Thapa  announced as owner of the team.  Now, she is the owner of 'Kathmandu Super Champions'.
She bought the team at this time when no one is ready to sponsor for women sports in Nepal.
The league is set to organize at Biratnagar on 7-14 of Baisakh month. 'I'm doing the work for women past 14 years, now want to help for women cricket' she said.
First time in Nepali movie industry, this celeb who purchased the sports team.
Team and owners of the NCL Women's Twenty20 Cricket League was announced on Monday as organisers NCL Sports Pvt Ltd announced a cash purse of Rs 1 million — the highest cash prize ever in Nepal's women's cricket history.
The auction-based city franchise league begins from April 20-27 in Biratnagar at the Baijnathpur cricket ground — a venue where seventh National Games cricket was held. The four teams include Biratnagar Roaring Lioness, Bhairahawa Queens, Dhangadhi Wonder Women and Kathmandu Super Champions.