Yadav from Nepal wins gold at Asian Youth Athletics Championship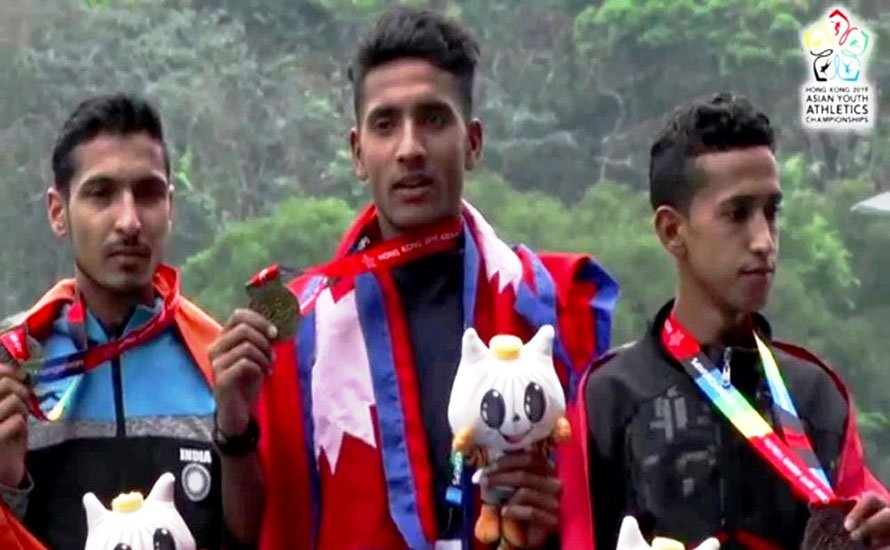 Kathmandu :  Ajit Kumar Yadav from Nepal has created history by winning a gold medal at the third Asian Youth Athletics Championship in Hong Kong.
Yadav won Nepal its first gold after winning the 3, 000 m race, completing it in eight minutes and 32 seconds missing out on the record created by an Indian athlete in 2015 by four seconds.
Yadav beat Indian Amit Jangir and Yemeni Gamil al Hamati who finished second and Third respectively.
After a dispute broke out in Nepal Athletics Federation, only Yadav was sent to Hong Kong from Nepal to participate in the championships.