The colourful festival of peace and harmony "Holi" begins in South Asia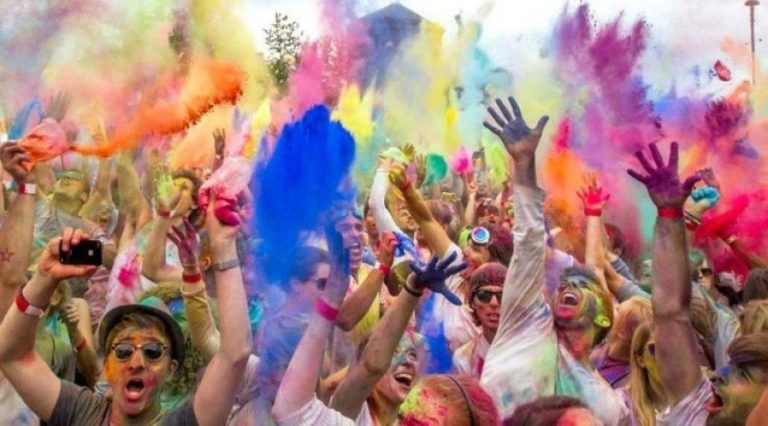 Kathmandu:  One of the most colorful holidays of the year is splashing its vibrant glow around the world for the annual Holi festival. Thousands of people in South Asia flocked to the streets to welcome spring and celebrate life in color. The name "Holi" comes from the Hindu demoness Holika, who was burned to death by Vishnu.  The celebration started on the 21st with a bonfire on the full moon and marks the triumph of good over evil.
The main celebration followed on the 21st and was full of people throwing colorful powders and water on each other representing the god Krishna's playful nature.
Holi is also known as Fagu Purnima in Nepal. Revellers including young, old and children celebrating the festival by smearing colourful powders and throwing colours at each other.
In Tarai region Holi will be celebrated tomorrow. President Bidya Devi Bhandari, Vice-president Nanda Bahadur Pun and Prime Minister KP Sharma Oli in separate messages, have extended their best wishes to all Nepalis at home and abroad on the occasion of the festival.
Wishing the nation on this auspicious day, Nepal Government issued some directives to avoid any possible misconducts as part of celebrations.
"It is punishable by law to misbehave with and intimidate pedestrians and passers-by and throw water-filled balloons and plastic pouches or smear colorful powders on their faces forcefully on the pretext of Holi celebrations," the government said in an official release.