A British man found critical in Nepal is in touch with his relatives after Nepalese You-tubers and social media exposure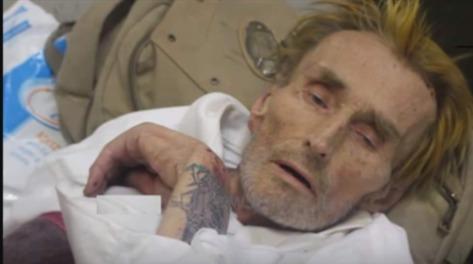 A British man , Philip Bradly who was found in a critical health condition in Bir Hospital of  Nepal is reported to be in touch with his family member. The news was first brought into attention by various YouTubers and online media from Nepal.
Charity workers and social media activist posted appeal and message about his health condition asking for help to support his treatment and contact his keens through British Embassy.
Responding to social media appeal and information from some of the social workers in Nepal,  the embassy of the UK had responded formally about Mr. Bradly on 27th of May. Similarly, the home town of Mr. Bradly was identified from a copy of his passport posted in social media. It has been confirmed that he was from Bromley and the official social media site of Bromley MPS has now confirmed that his relatives have been identified.
Update: The Foreign Office told us that Phillip Bradley now has contact with a family member. They are not looking for any further relatives or friends to make contact to assist. Thank you for all your help!
— Bromley MPS (@MPSBromley) March 29, 2019
News: Phillip Bradley is receiving treatment in Nepal. Any genuine close family or friends that need to contact him should call the Foreign Office on 020 7008 1500 who are aware and dealing. pic.twitter.com/kd3Rxm8sAK
— Bromley MPS (@MPSBromley) March 28, 2019
Our Consular staffs are providing ongoing assistance to a British man who has been hospitalised in Kathmandu. They have visited the hospital, and are in touch on a regular basis. Out of respect for his privacy, we do not intend to provide any further detail.
— British Embassy (@UKinNepal) March 27, 2019