Election in India is keeping close eyes on social media , money and muscles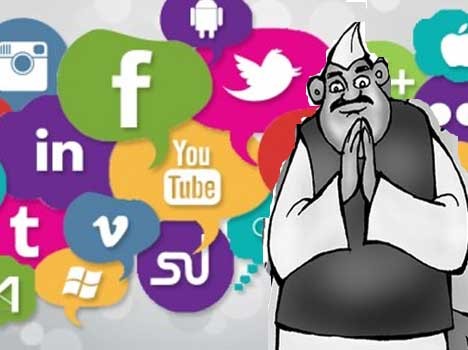 New Delhi : India is about to start voting in the world's largest democratic exercise.
The country's 900m registered voters will vote in national elections between April 11 and May 19 across 1m polling stations in 543 constituencies. India has a Westminster-style parliamentary democracy with voters electing their representatives to India's lower House of Parliament, the Lok Sabha. Voting has been staggered over seven phases to ensure that the electoral process is provided the necessary security. The results will be declared on May 23.
India's current prime minister, Narendra Modi, is up for re-election as the head of the Hindu nationalist Bharatiya Janata Party (BJP) and its allies the National Democratic Alliance. A polarising figure, opinions diverge sharply over Modi's record in government and his legacy.
Congress President Rahul Gandhi has filed his nomination from Kerala's Wayanad. Gandhi and sister Priyanka Gandhi also held a roadshow after the nomination was filed. Talking about the manifesto, he had earlier said that people have given an overwhelming response. Calling it a people's manifesto, the Congress chief said it "accurately reflects the voice of India".
Ahead of India's general election, Indian Election Commission reported numerous seizures of cash, illegal liquor and drugs from political parties across the country. The total value is estimated at 14.6 billion rupees (€189 million, $212 million).
Facebook has  removed hundreds of pages and fake accounts it said were linked to Pakistan's military and India's main political parties in an apparent crackdown on disinformation across South Asia.
The social networking site said on Monday it had removed 103 accounts, groups and pages on both Facebook and Instagram that formed part of a network linked to employees of the Inter Services Public Relations, the information wing of Pakistan's armed forces. The military couldn't be immediately reached for comment.
On the other hand , Facebook also removed 687 pages and accounts it said were associated with the Congress party, India's main opposition. The company also took down another 15 linked to an Indian company called Silver Touch, which has alleged connections to Prime Minister Narendra Modi's Bharatiya Janata party and has made posts favorable to the BJP.