MPs have voted by a majority of one to force the prime minister to ask for an extension to the Brexit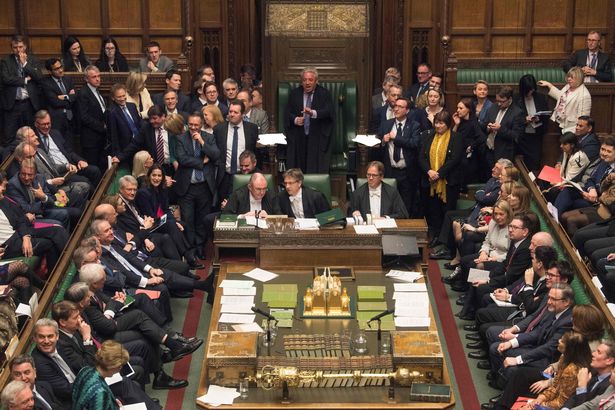 London : Finally, the sign of No Deal Brexit has been blocked by thin majority in the U.K. . MPs have voted to force Theresa May to seek an extension to Article 50 and prevent a no-deal Brexit by just one vote.
A bill, tabled by opponent Labour party's Yvette Cooper, requires the Prime Minister to come to the Commons with a plan for the extension – including for its length.
Instead the MPs planned to force their Bill through ALL its stages in the Commons on Wednesday – culminating in votes at 7pm (on the second reading) and 10pm (on the third reading).
And in the final vote, it again passed by 313 votes to 312, a majority of just one.
The UK has until 12 April to propose a plan to the EU – which must be accepted by the bloc – or it will leave without a deal on that date.