Digital literacy and old manual policies are the obstacles for digital Nepal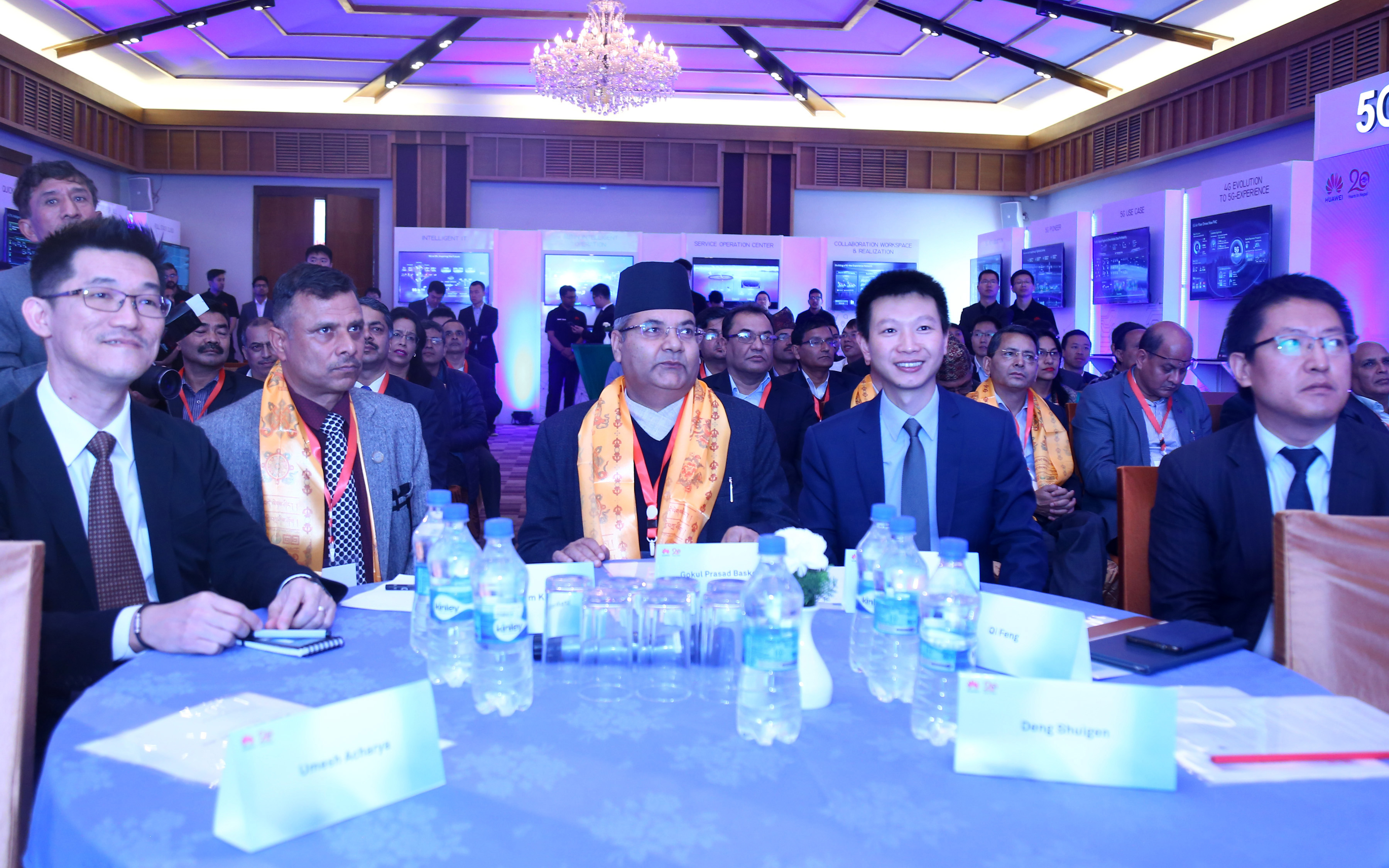 Kathmandu : Inaugurating the Nepal Mobile Congress-2019 organized here today by the Chinese telecommunication giant Huawei , Communication Minister Gokul  Banskota said the government was active to make Nepal a digital country.
Calling upon the cooperation from one and all to achieve the vision of 'Digital Nepal', Banskota admitted that the government would like to take support from investors, private sectors in development and expansion of information and technology.
Stating that the recently held Investment Summit had emphasized the development and expansion of information and technology, he informed that the expansion of '4G' technology was accorded highest priority by the government while government was preparing for the implementation of '5G' very soon.
"We are planning to digitise Nepal and for that the government has brought a Digital Nepal framework. However, the digital literacy rate in the country that stands at only 31 per cent has become a challenge for use," he said. Meanwhile, total literacy rate of the country is 65 per cent and the mobile penetration percentage is almost 100 per cent.
"Even though mobile penetration stands at almost 100 per cent, we have not been able to provide internet access to all citizens and the service quality of mobile service providers is also not as expected," Minister Baskota said. "That is why utilisation of new technologies is a necessity in today's context because the world is rapidly progressing in the information communication technology (ICT) sector and we are still lagging behind."
The minister further said that the world is already preparing for 5G, however Nepal is still in the infant stage of 4G service.
"Hence, it is necessary to increase the digital literacy rate," he said adding, "Moreover, we also need to amend or get rid of policies that are not ICT friendly to create a favourable environment for the ICT sector to develop."
Likewise, he also mentioned about ICT Act that is currently in discussion phase at Parliament.
"Now the country is moving towards digital economy era. Every sector including health, education, agriculture, tourism, irrigation, energy, forestry, among others should adopt digital economy," Baskota added.