Nepal's first ever recorded tornado, nobody knows what to call it in Nepali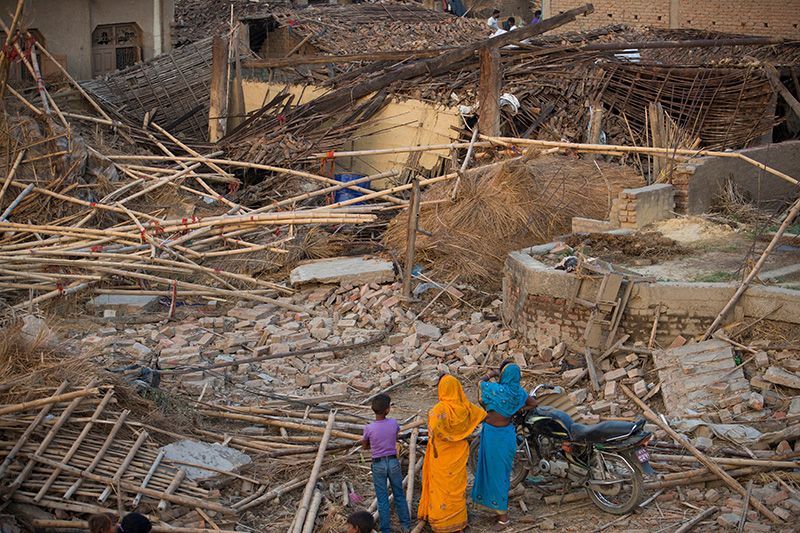 A deadly storm that tore through Nepal almost two weeks ago was the country's first ever recorded tornado, say researchers there. A team identified the extremely rare event in southeast Nepal without the aid of typical tornado-detecting instruments, instead relying on satellite images, analysis of social-media posts and a visit to the affected area. However, the scientists are finding it difficult to define it in a single Nepali word. Various Nepali grammar pundits are in hot debate about giving the typical word for the tornado as it was never seen in Nepal before.
The government says 28 people died and more than 1,100 were injured in the storm on 31 March, which also damaged about 2,600 buildings and a national park that is listed as a World Heritage Site.
The storm shifted slabs of concrete 50 metres, which requires a massive amount of power not typical of storms observed in Nepal, says Dhiraj Pradhananga, a meteorologist and president of The Small Earth Nepal, a non-governmental organization in Kathmandu. "We don't even have a Nepali word for tornado," he says.
Reports of the storm's damage took many meteorologists by surprise. A team of researchers at The Small Earth Nepal and the country's Department of Hydrology and Meteorology (DHM) initiated an investigation into the nature of the storm the morning after it struck.
Windstorms and thunderstorms are common during the pre-monsoon months from March to May, says Archana Shrestha, a meteorologist at the DHM in Kathmandu. But she suspected something unusual had happened after hearing accounts from locals of spinning winds. Violent, whirling funnels of air that follow a path are characteristic of tornadoes, she says.