"Will go to Nepal for chowkidar" congress leader Hardik Patel's racist reference to the citizens of Nepal raged anger in Social Media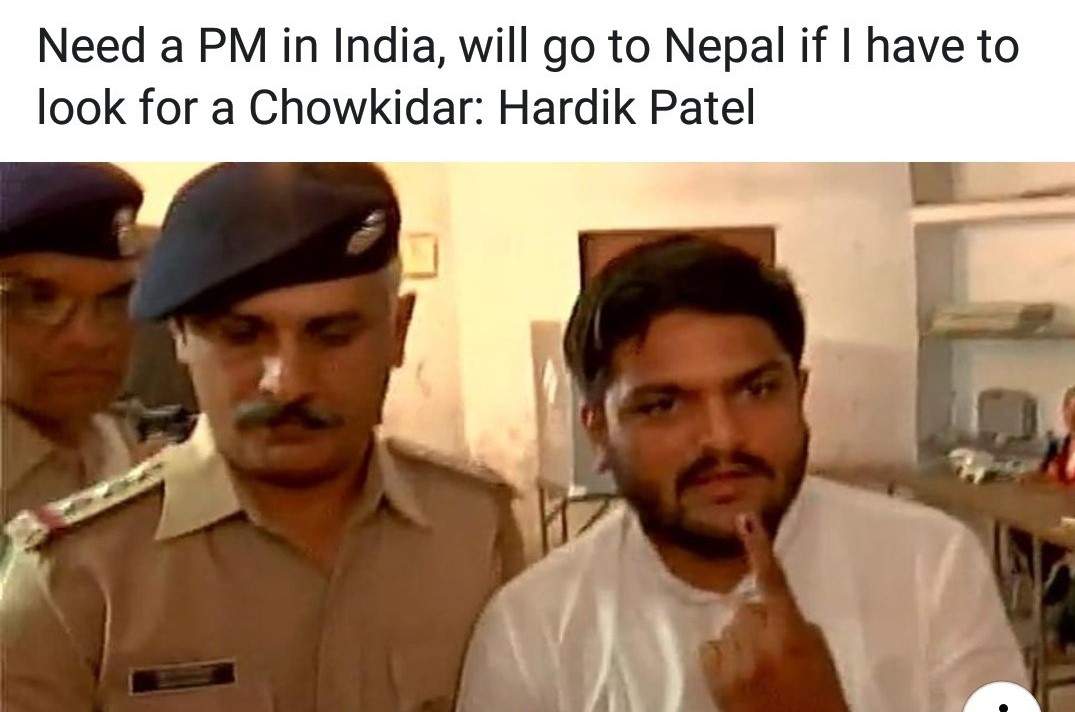 Kathmandu: Congress leader Hardik Patel on Tuesday ended up making a racial comment while attacking Prime Minister Narendra Modi's "chowkidar" title.
After casting his vote in Gujarat's Viramgam, Patel said, "Chowkidaar dhoondhna hoga toh mein Nepal chala jaaunga, mujhe desh mein PM chahiye jo iss desh ke arthvyavastha ko, shiksha ko, yuvaon, jawanon ko mazboot kar sake. Mujhe chowkidar nahi pradhan mantri chahiye (If I wanted to find chowkidar then I will go to Nepal, I want a PM who can fix the country's economy, develop educational institutes and help strengthen security forces)," he said.
His comment was slammed on social media as many on were offended by his racist reference to the citizens of Nepal.