Pratibha Nakshatra: A talent show to promote Nepalese art and culture, being held on 4th of August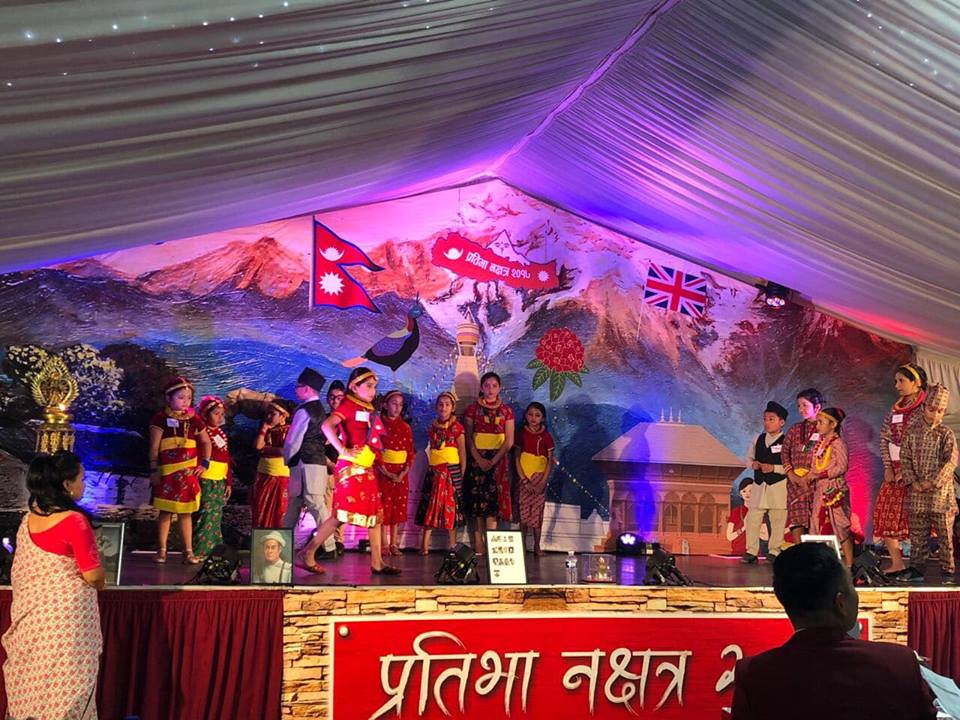 London —  One of the leading organization promoting Nepalese art and culture in the United Kingdom, Pratibha Nakshatra has announced its third annual episode of dance, cultural performance and talent show on its usual theme  "Pratibha Nakshatra".  The show will be commenced on the 4th of August 2019 in two categories, Youth and Child.
The show will start from 11 am morning and lasts until 8 pm at Meridian Sports and Social Club, Parklane, Charlton, Mr. Rajendra Khas, creative director of the Pratibha Nakshatra said.
After the grand success of two episodes in earlier years, the organizer of the show claims the new episode to be more improved and unique this year.
"Pratibha Nakshatra is our selfless effort to promote Nepalese art and culture in Nepal and encourage the new generations to be connected with our motherland. We urge the Nepalese community living in the UK to participate and support this broader and inclusive  cultural show of Nepalese community." ,  President of Pratibha Nakshatra, Ms. Shimmy Pun said.

"All interested participants can fill up the online form by visiting www.pratibhanakshatra.org  or contacting the number provided on the website.
The third version of the Pratibha Nakshatra will have various stalls representation Nepalese cultural identity and the show will be full of cultural performance",  All British Nepalese parents should encourage their child to participate in this program to familiarise and promote Nepalese art and culture to our new generations."  Manish Shrestha, one of the veteran Nepalese actor and the key advisor of the event said.
The winner of the contest among children in the various title will get a trophy, certificate, and cash prize £300, £200 and £100 prove respectively to the contestants securing the first, second and third position.  Similarly, the adult contestants will get £500, £300 and £200 pound securing first, second and third position respectively with trophy and certificate. All the participants will receive a token of love and certificate in the show,  Mr. Rajendra Khas said.