Sauraha to bring new tourism packages focusing visit Nepal 2020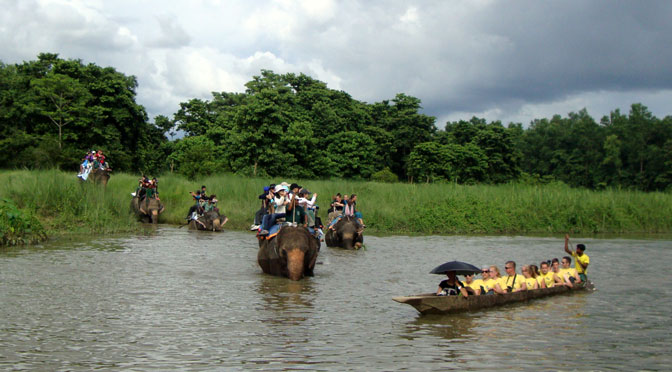 Ratnanagar, May 2 .In view of the Nepal Tourism Year-2020, a new campaign is to be put in place to attract tourists to Nepal's popular destination, Sauraha.
Local tourism entrepreneurs have said new packages would be brought to lure tourists in off-seasons as well.
It is the idea to promote tourism throughout the year rather not being limited to fair, festivals and events.
Suman Ghimire, Chairperson of Regional Hotel Association Sauraha, said the place has seen nominal hotel occupancies in other time except special season so special packages are being mooted to attract tourists during off-seasons.
Tourists' arrival has not increased at Sauraha in lack of diverse hotel services. Domestic tourists had returned empty-handed for not getting rooms in the advent of New Year but tourist flow is nominal in other seasons.
"Discussion is being held among the tourism entrepreneurs to address such situation and bring new package and offers", he shared.
Sauraha having total 110 hotels is annually receiving around 200,000 tourists. (RSS)