A Malaysian doctor dies in Singapore after rescued from the world's 10th highest mountain of Nepal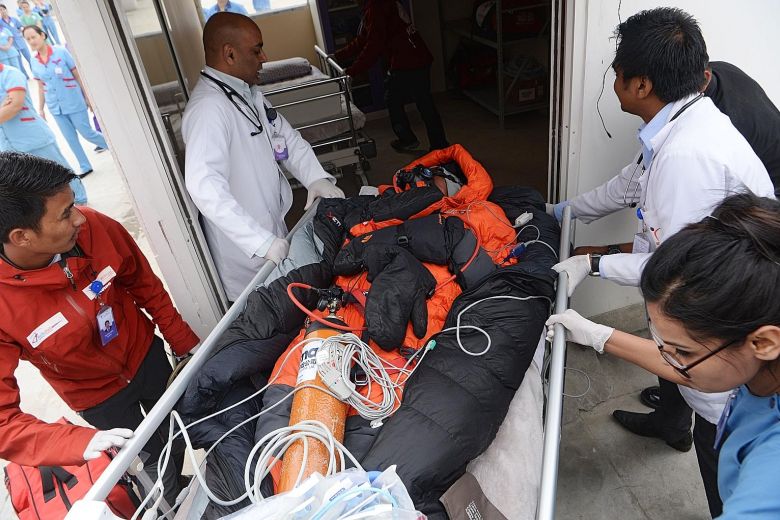 A Singapore-based Malaysian doctor died yesterday, after he was rescued from Nepal's Mount Annapurna where he was stranded in sub-zero temperatures for nearly two days,  Startimes Singapore reports.
Dr Chin Wui Kin, 48, had reached the top of the 8,100m Himalayan mountain last Tuesday with 32 other climbers but failed to return to the nearest camp, 1km below the peak, with the rest of his group.
His Sherpa guide Nima Tshering, who reportedly gave his oxygen tank to the doctor, had made his way to Camp IV, sparking the search for Dr Chin, who was a visiting senior consultant in anaesthesia at Ng Teng Fong General Hospital.