Live:Nepal President Bhandari presents govt's annual policies, programs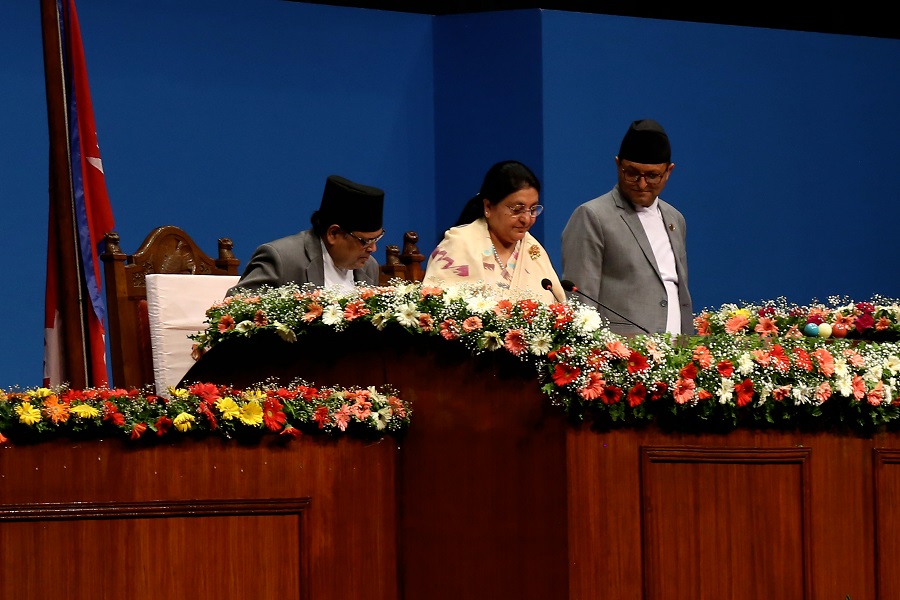 Nepal President Bidya Devi Bhandari has started presentation of the government's policies and programs for the upcoming fiscal year Friday afternoon.
Presenting the government's annual policies and programs at the Federal Parliament Building, the president noted that seven agreements including the protocol on the implementation of the Transit Transport Agreement during her visit to China.
The president said that Nepal's relationship with China and India has further deepened through exchange of high-level visits in the past one year.
"The recent high-level visits to various multilateral forums have helped to enhance the country's prestige at the international level," she said adding that the government has also given priority to strengthen ties with other development partners.
Bhandari said that the government is working to enhance rail, road and inland connectivity with the immediate neighbors China and India.
The president is presenting the government's future development plans and programs.