Nepal Government intervenes into NRNA's remit, Leaders unable to protest fearing to lose influence with the govt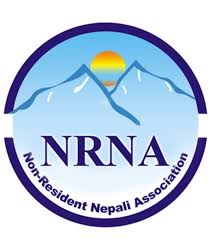 London — The Government of Nepal has urged all Non-Resident Nepalese (NRN) experts and intellectuals to register on its portal linked to the Foreign ministry. The project has been named as "Brain Gain Center (BGC)".
Issuing a formal notice, Ministry of Foreign Affair published information through its diplomatic missions worldwide.
Request for registering in Brain Gain Center Database created in the Ministry of Foreign Affairs of the Government of Nepal. pic.twitter.com/gjP0hI2NDa

— Embassy of Nepal,London (@NepalEmbassyUK) May 10, 2019
The  registration portal and the link was prepared by few individuals based in the USA and was provided to the government without any consultation with the NRNA community and its leaders, a source mentioned.
On the other hand the MOFA is also seen to be missing the opportunity to involve NRNA while making this decision.
"There was no formal discussion and involvement of NRNA leadership while making this decision," an NRNA International Coordination Council (ICC) member said on condition of anonymity.
"If the  data is being collected through a web system  made by external individuals with different objective then it  is questionable from the privacy point of view and such data could be misused as well,"Mrs Pratigya Bhattarai, a GDPR expert based in the UK, said.
Intellectual rigour, investment and skills are regarded as key assets of NRNs which is continuously being transferred to Nepal through various activities and organised efforts of NRNA. In October last year the NRNA organised the first global knowledge conference and submitted its report to Prime Minister K P Sharma Oli.
NRNA has  recently been  demanding  for the ease of dual citizenship provisions, provision of voting rights to overseas Nepalese and appropriate action and  policies to transfer knowledge, skills and investment .
"However, the government of Nepal is not paying attention to issues like citizenship and voting rights for NRNs and trying intervene in the organised initiative of NRNA," said Suroj Maskey, a Secretary of NRNA UK and head of their business department.
"It is the responsibility of the government to facilitate knowledge and skills transfer from the NRN community and not to set up parallel mechanism to undermine the core principles of NRNA," he added.
General secretary of the NRNA UK , Mr RK Tripathi said,  "The government must delegate this responsibility to the NRNA and it should focus on policy issues only. I don't know why NRNA leaders could not open their mouth regarding such an intervention and are hesitant to speak may be due to the fear of losing influence on government," he added.
The NRNA has got chapters in 80 countries but is not allowed to open its chapters in South Asian countries.