Culture expert of Nepal Satya Mohan Joshi turns 100 today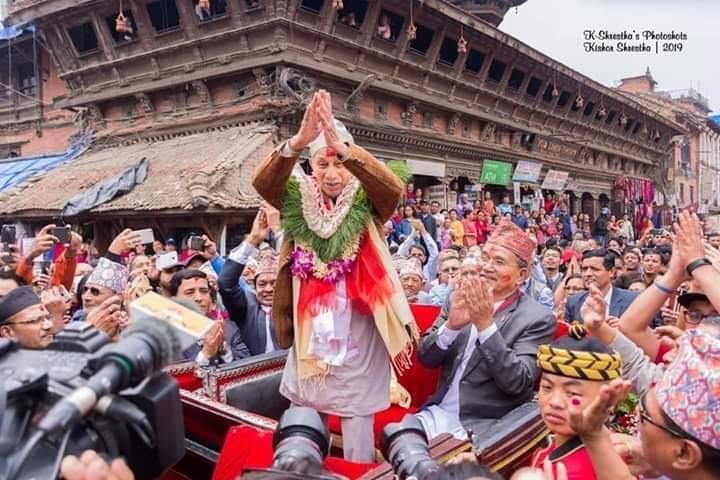 RSS : President Bidya Devi Bhandari extended birthday wishes to culture expert Satya Mohan Joshi who turns 100 today.
Joshi, who is respected as the centenary man, has received a letter of felicitations from the Head of the State who wished him long life and happiness on this special occasion.
Linguistic and culture advisor at the Office of President, Madhav Sharma, presented him the felicitations extended by the President. "You have dedicated your entire life to the study and research of folk culture and Nepal literature through your long relentless efforts expanding over eight decades for the elevation of Nepali art, culture and literature," the message reads.
"Your long dedication and rich knowledge has made the world of Nepali literature and culture prosperous. You did a lot for the nation by researching about Nepali artist (national luminary) Araniko who had worked as a bridge between Nepal and China. Similarly, you had enriched the store of knowledge by bringing out the importance of our Karnali civilization and Sinja, the place of origin of the Khas language. Your contribution to the enhancement of the Nepal Bhasha is significant. I am pleased to wish you long life and good health on this special moment."
Joshi also received the Sagun (auspicious gifts) and a shawl sent by the President and said he had never imagined that he would be attending such an auspicious moment ever in his life.
"It was really unimaginable for me and this has inspired me to live longer. I am happier today than other days of my life." Mayor of Lalitpur Metropolitan City, Chiri Babu Maharjan, who was there to accompany the centenarian Joshi at the special moment, said great personalities should be honored while they are alive. This felicitation to Joshi is to morally encourage him to live vibrantly in the days to come.
Earlier the municipality had formed a 151-member main celebration committee to celebrate the centenary birthday of Joshi.