Logo and mascot of the 13th South Asian Games revealed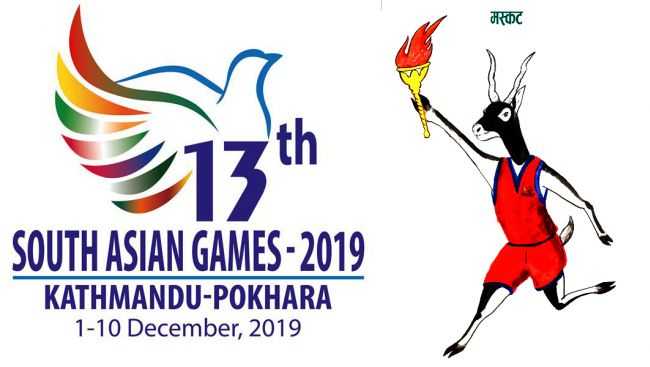 The Ministry of Youth and Sports today finalised the logo and mascot of the 13th South Asian Games apart from forming the technical committee and handing over the team preparation to the National Sports Council.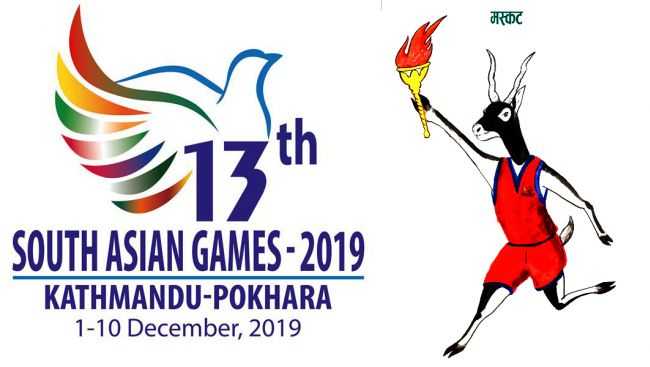 The meeting of Preparation and Management Committee approved the logo and mascot proposed by the Nepal Olympic Committee and formed the Technical Committee under NSC Member Ganga Bahadur Thapa. National Institute of Sports Department Director Rim Ranabhat, former NIS chief Parth Sarathi Sen Gupta and NOC Member Nilendra Shrestha are the other members of the committee.
The meeting finalised a pair of Blackbucks as the Games mascot and a pigeon flying with the images of South Asian nations as the logo, which also includes world heritage sites and mountains of Nepal in the background.
The meeting also formed a five-member taskforce under NSC Vice-president Pitambar Timsina to prepare the budget for the SA Games.
The government had last year allocated five million rupees and Minister Sunar was hopeful of getting adequate budget in upcoming fiscal year to host the regional sporting extravaganza.
The meeting also finalised the number of athletes to represent the home team in the Games. "We have decided to field 625 athletes in all 29 sports disciplines and that the NSC will prepare the national team," said one official who attended the meeting. "Minister Sunar has asked the NSC to call the eighth National Games medallists in the training camp and start the preparation at the earliest," he added.
After a series of postponement due to the lack of infrastructure, especially the Dasharath Stadium, the meeting of South Asian Olympic Council has decided to host the Games from December 1-9 in Kathmandu and Pokhara.