Ex-Gurkha soldier Nirmal steps on the summit of Mt Kanchenjunga after rescuing two climbers on the way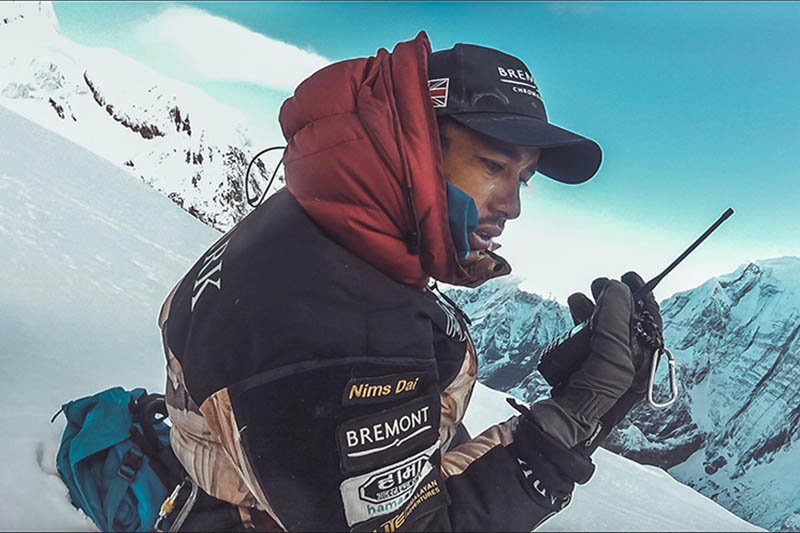 Ex-Gurkha soldier Nirmal 'Nims' Purja led team Project Possible' made it to the summit of Mt Kanchenjunga in just 21 hours on Wednesday afternoon. Nirmal is in the mission  to complete all 14 peaks above 8,000 m in just seven months.
According to Nirmal, the team has carried out rescue operation for two climbers of Peak Promotion Pvt Ltd on the descent, offering them our own supplemental oxygen.
Talking over the phone from Camp IV, the 34-year-old UK's former Special Force Member further said that he along with Mingma David Sherpa and Gesman Tamang made it to the summit of Mt Kanchenjunga at 11:19 am. The team had flown to Kanchenjunga base camp from Kathmandu to begin its final summit push on Tuesday, the Himalayan times reported.
Purja has already scaled Mt Annapurna and Mt Dhaulagiri in the spring season. Mt Kanchenjunga is the third peak in his list of 14 mountains while the owner of Elite Himalayan Adventure Pvt Ltd aims to complete at least three more mountains – Mt Everest, Mt Lhotse and Mt Makalu – in the next couple of weeks.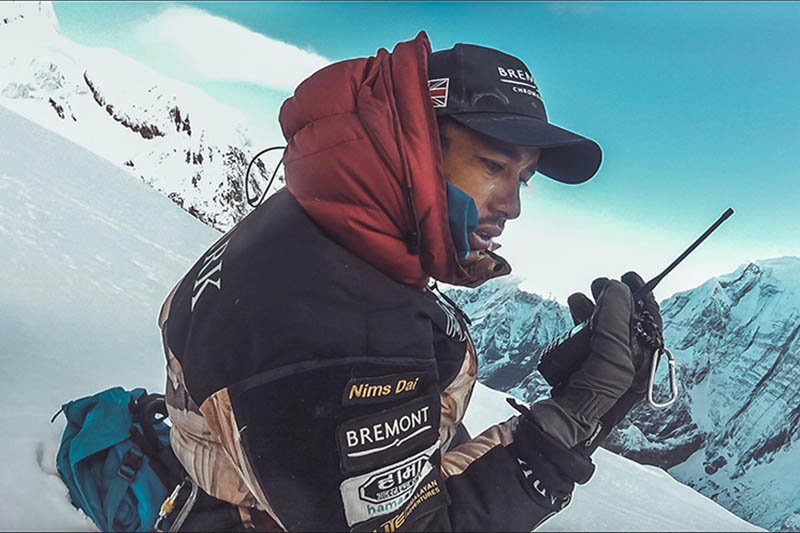 According to Purja, he along with Minga David, Lakpa Dendi Sherpa, Gyaljen Sherpa and Kasang Tenzi Sherpa successfully made it to the top of Mt Dhaulagiri on Sunday afternoon.
The team had left for Mt Dhaulagiri on May 1. "It's all about time calculations, risk assessment and strong field leadership. Giving up is not an option for me or my team, it's not in our blood," Purja shared.
Earlier, Purja along with his team had made it to the summit of Mt Annapurna on April 23. After making summit of Mt Annapurna, Purja also led a team of climbers from the base camp to rescue Malaysian climber Wui Kin Chin from above 7,500 m.
Purja said he has already re-mortgaged his Hampshire home to collect the fund. Through the 'Project Possible', the former Gurkha soldier also wants to support the charitable foundation in Nepal and the UK which work for the well-being of people with disabilities and children.
Purja was awarded an MBE for his outstanding achievement on high altitude mountaineering.  He said that his mission would also support government's to bring over two million tourists by 2020 to support Visit Nepal 2020.
During the first phase, Purja plans to climb the first six peaks including Mt Everest by June 1 while he will then attempt to climb five other mountains including Mt K2 in the second phase by August 1. Then, his final attempt will begin in September with plans to climb the remaining three peaks by November 1.
Purja set a world record making the fastest consecutive summits of Mt Everest, Mt Lhotse and Mt Makalu in five days In 2017 . He set the record of being  the first person to summit Mt Everest twice, Mt Lhotse once and Mt Makalu once, in the same season, taking a total of 17 days.
Purja also saved the life of an Indian climber conducting the highest ever rescue from the Mt Everest death zone in 2016.