Man Spent 22 Years Breaking a Mountain alone for One Reason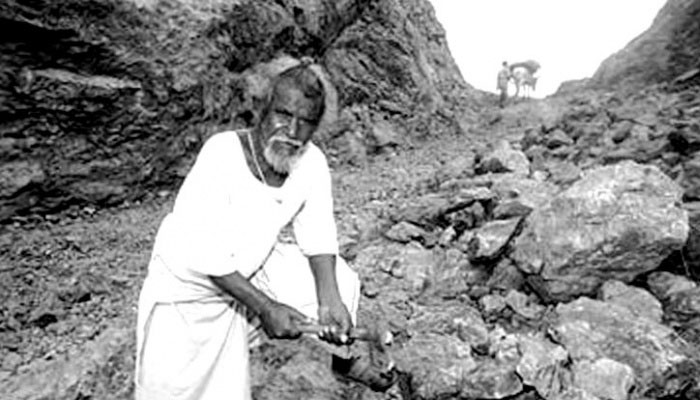 New Delhi: In what could be a fitting tribute to Dashrath Manjhi, who is popularly known as Bihar's 'Mountain Man', Union Rail Minister Suresh Prabhu is planning to take railways to his village Gehlore.
According to reports, though Manjhi's village is now connected to its neighbouring towns and villages in Gaya, but the nearest railway station in Jethian is still 8 km away.
Nearly fours decades ago, Manjhi is believed to have walked along the railway line from Gaya to New Delhi because he could not afford to buy a ticket to Delhi, where he would meet then prime minister Indira Gandhi and tell her of his dream to carve a road out of a hillock.
Later, Manjhi succeeded in carving out alone a road with a chisel and a crowbar in an effort that took 22 years and which now connects his village to nearby towns in Gaya.
According to Indian Express, the Railways Minister had on Tuesday announced that he would explore if a line could be laid there.
Reports also quoted railway ministry sources as saying that Prabhu is contemplating naming it after Manjhi.
"I will get back to you in a day or two after discussing in the ministry whether a railway line can be brought there or what else," Prabhu said at "Magadh Mahotsav" in Delhi, organised by Akshar Sansar Foundation.
In 2005, two years before his death, Manjhi had said in an interaction in Gehlore about his dream to see the area better connected. That being the sole reason why he started his 22-year exercise to help villagers get easier access to the nearby town and hospital after his wife had fallen from the hillock and injured herself.
The road, which he built has made Manjhi the subject of various documentaries made in India and abroad, with the latest one being Ketan Mehta's feature film Manjhi – The Mountain Man.
From the Zee-news.