Buddha Jayanti observed in Portugal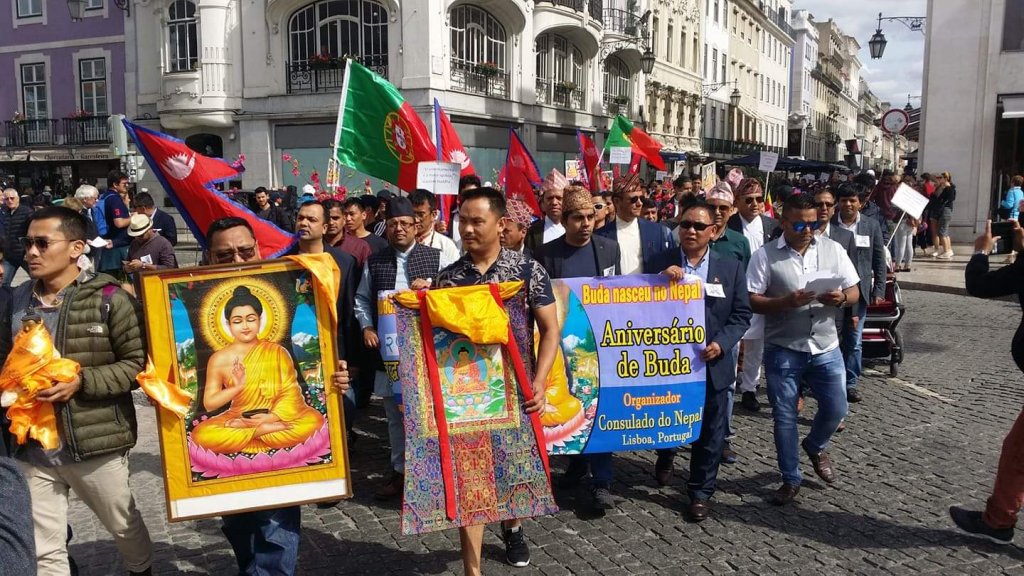 Portugal, May 19 : Buddha Jayanti was observed in Lisbon, the capital of Portugal on Saturday.
A grand rally was held in the city at the initiative of the Nepali Consulate General Office and Nepali organisations based in Portugal.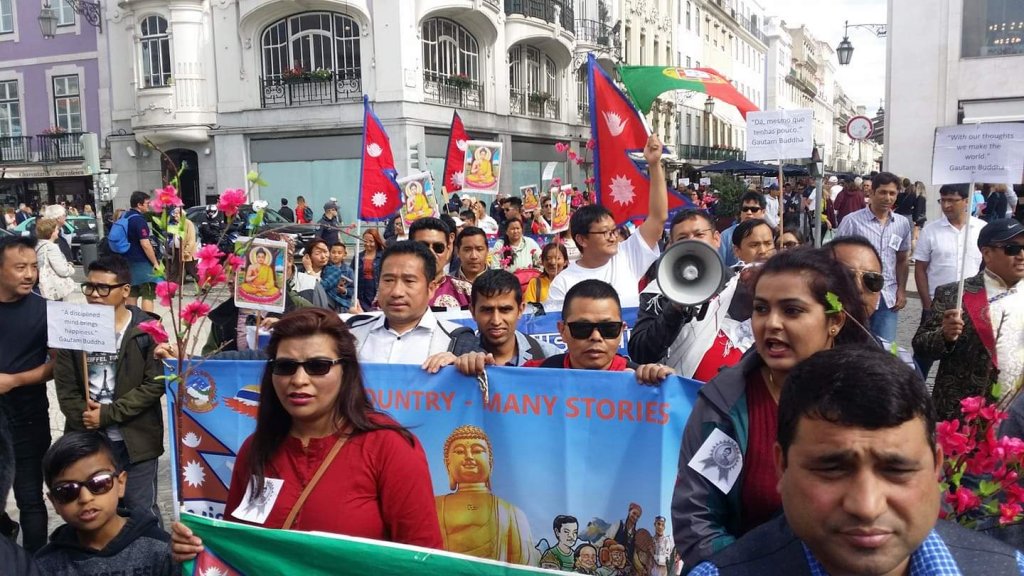 Participants mostly Nepalis carrying Buddha statue, photographs, placard with slogans and teachings of Buddha and Nepal's national flag marched through the major thoroughfares of the city.
The rally that began from the seashore in Rossio took a round of the major tourist area before concluding upon reaching the Martim Moniz Park in Lisbon.
A notable number of Nepalis residing in Portugal and Buddhists took part in the rally.
Speaking at the programme held at the Park, Nepali Consul General for Portugal Makar Bahadur Hamal said it was the duty of every Nepali citizen to reach the knowledge, philosophy and teachings of Buddha to every nook and corner of the world.
Nepali tourism ambassador for Portugal, Ramesh Kumar Gurung, stressed on using such events to promote tourism in Nepal.
NRN Portugal Chair Kuber Karki, NEFIN Portugal acting Chair Rajendra Sherpa and other speakers shed light on various aspects of Buddha Jayanti.
Earlier, a worshipping of Lord Buddha led by a monk was held at the Caza De la fois Hall in Rossio, Lisbon.  (RSS)