17th Gurkha Cup is set for 26th May at Queens Avenue, Aldershot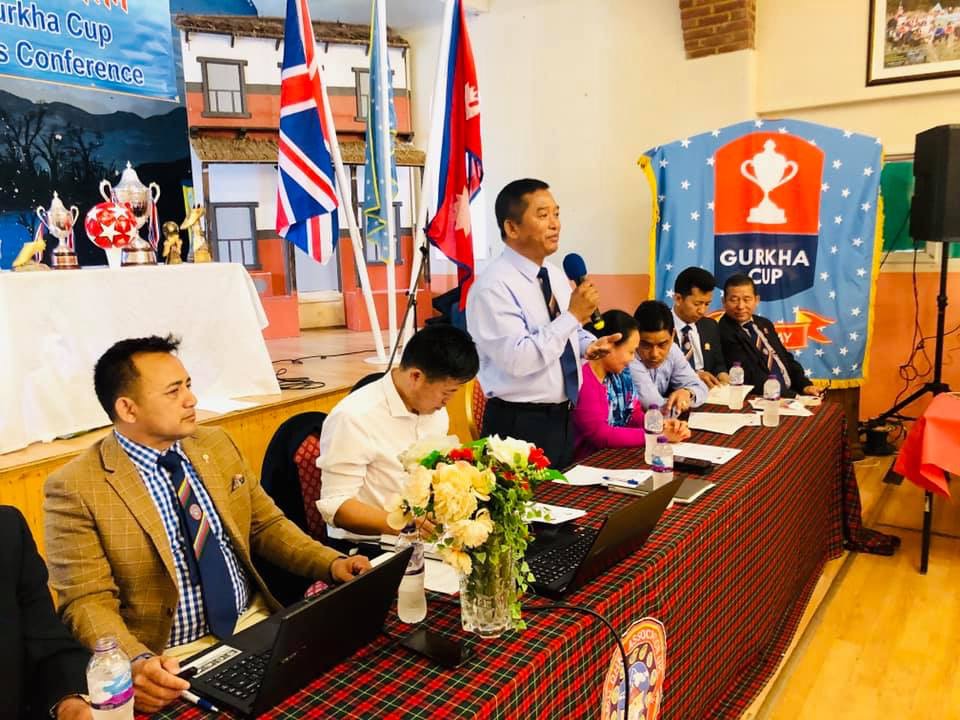 Jagan Karki , London— "The Gurkha Cup," one of the mega events of diaspora Nepalese in the UK will be held on Sunday , 26th of May 2019 at Queens Avenue, Aldershot, the Organisers said.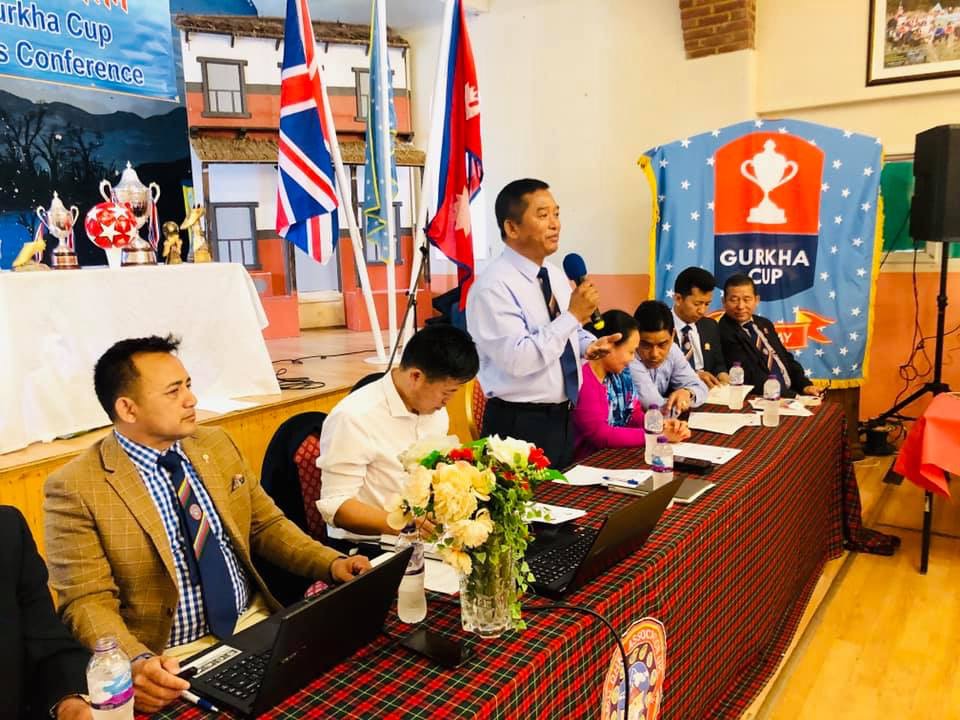 All the necessary preparations for the event have been completed, the organiser of the event , Tamu Dhee UK stated at a press conforence at Tamu Bhawan, Mytchett on Sunday.
"A total of 42 teams including 32 main and 10 veterans will be participating in the game this year," said Pitambar Gurung, Coordinator of the Gurkha Cup.
Apart from teams from the UK, five international teams from Holland, Hongkong, Iceland, Belgium and Ireland are also participating in the match, Gurung added.
The winner of the Gurkha Cup in both Main and  Veterans will receive  £2500 and a trophy. Similarly the first runner up will receive £1500 and a trophy.
Additionally Best player and maximum scorer will be awarded in both categories, Gurung said.
Around 200 guests including Local Mayor, Embassy of Nepal , Brigade of Gurkhas and FA  have been invited in the event.
More than two dozen local police will monitor the event.
"We have sufficient security mechanism including health and safety. Parking and other emergency measures have been put in place to ensure safety and security of our players and visitors," said Rohit Gurung, media coordinator of Tamu Dhee UK.
Gurkha band will perform  Khukuri dance and special cultural performance prior to the event. The other attraction of the program will be the stalls of Nepali food and products.
"Not only sports, we also want to promote Nepali goods, culture and tourism of Nepal including the Visit Nepal 2020 campaign," said Rohit Gurung.
Appealing the entire community to support and participate in the event, President of Tamu Dhee UK, Nanda Jung Gurung, said the success of the Gurkha Cup is linked with the success and pride of Nepalese living in the UK.
Thousands of Nepalese living in the UK including youths visit the Gurkha Cup every year.