Bollywood actor and BJP candidate Sunny Deol is leading by over 80,000 votes in Punjab's Gurdaspur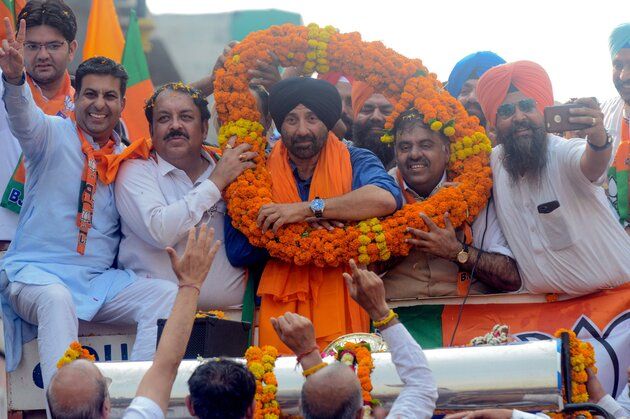 Bollywood actor and BJP candidate Sunny Deol is leading by over 80,000 votes in Punjab's Gurdaspur from where he is contesting, according to data at 3.17 pm
Mr Deol is contesting against senior Congress leader Sunil Jakhar. Mr Deol, 62, is BJP's choice to wrestle the Gurdaspur seat back from Congress, NDTV writes.
Another big contender for the seat is the Aam Aadmi Party's Peter Masih. In the 2014 general election, the AAP won four seats from Punjab, out of 13.
The Gurdaspur seat has been a BJP stronghold, represented by actor-turned-politician Vinod Khanna in 1998, 1999, 2004 and 2014. After his death, there was speculation that his wife Kavita Khanna would be nominated from the seat.
After the announcement of Sunny Deol's candidacy, she expressed her disappointment, but later reconciled with the party, but made her reservations clear.