Nepal PM KP Oli to visit the UK , France and Switzerland next month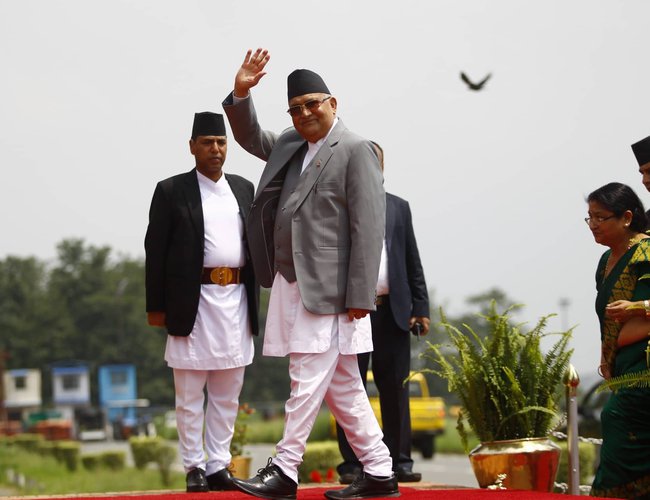 Kathmandu :  Prime Minister of Nepal KP Sharma Oli is set to visit  Europe from  9th of June to 15th of June.  He will visit three European countrieincluding the United Kingdom, France and Switzerland next month, press adviser of Oli , Kundan Aryal said.
Oli will participate in the centenary celebration of the International Labour Organization in Switzerland. It is said that  he will make a statement at the ILO program at Geneva .
Oli is  scheduled to visit the United Kingdom after Geneva. He will deliver a lecture at Oxford University, and meet senior political leaders and officials of the British government.
It is unclear whom Oli is scheduled to meet in the UK yet.
After UK  PM oli will visit to France, where he is expected to meet French officials and witness the signing of two bilateral agreements regarding the establishment of a security printing press in Nepal and the country's own satellite in an orbital slot provided by the International Telecommunications Union. Both projects are supported by the French government.