British-Asian Labour MEP Neena Gill was said "go home" by Brexit Party Supporters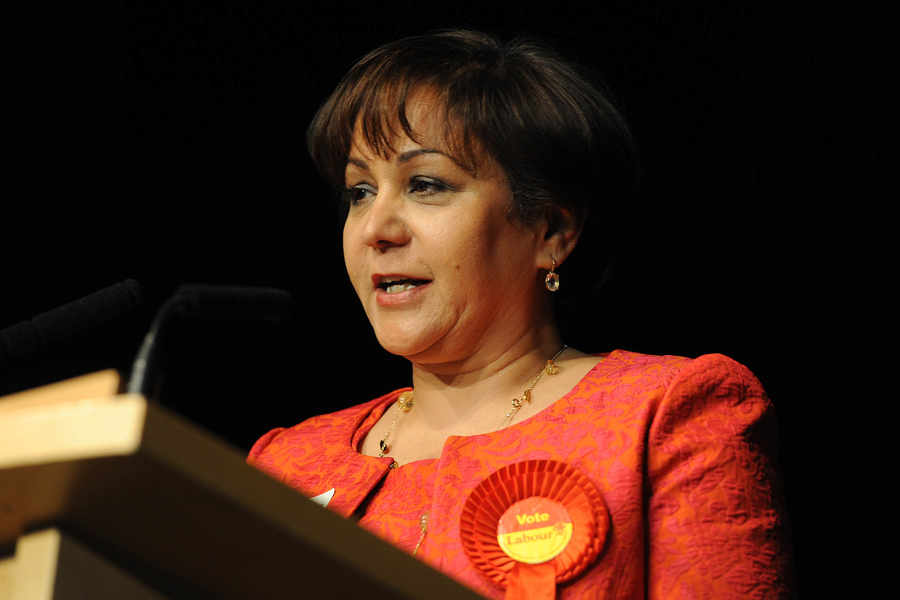 A newly-re-elected Labour MEP of British-Asian Sikh heritage was heckled by people telling her to "go home" during her acceptance speech in the West Midlands, Evening Standard reported.
West Midlands Labour posted a video to Twitter showing angry people said to be supporters of the Brexit Party, yelling towards the stage at the Birmingham count where Neena Gill was making her speech. Labour called the incident "an ugly truth".
Angry Brexit Party supporters at Birmingham count telling first British-Asian Sikh woman MEP @NeenaGmep to "go home" exposes an ugly truth. #WMeuro19 @sikhs4labour pic.twitter.com/bus1zuVWz6

— West Midlands Labour (@WMLabour) May 27, 2019
The Labour party candidate was re-elected on Sunday as the first British- Asian Sikh woman MEP, after winning 35% of the vote – 25,000 more than the Brexit Party candidate.
However, in 50 seconds of footage, audience members can be heard saying "how dare you" and "go home" over the top of Ms Gill's statement.
Many are seen wearing blue Brexit Party rosettes and carrying placards in support of Nigel Farage's party. They can be seen shaking their heads as they watch the stage.
According to the BBC, Ms Gill accused the Brexit Party of being "far-right" and "fascist".
One Brexit party supporter reportedly shouted "f*** off" multiple times during her speech.
Others can be heard in the video saying "Off, Off, Off," as she struggled to carry her speech above the noise of the protesters.
One angry crowd member shouted: "That's the rhetoric that brought us here" and others yelled: "You're allowed to call us a fascist?" and "Half a million people are nasty and fascist."
The video was watched more than 10,000 times in just two hours.
From : Evening Standard.