The magical Tattoo artist from Nepali origin in New York City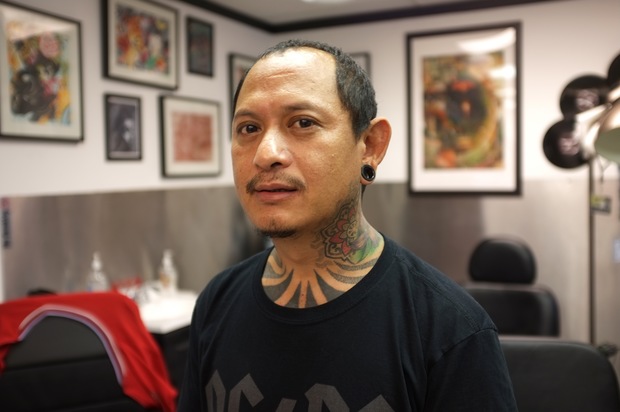 The Observer : Clients exiting Mohan's Tattoo Inn, located in New York City, might display tattoos of Hindu and Buddhist deities like Shiva, Kali or Tara on their arms, legs, torsos and backs. Or maybe a spiky dragon back tattoo with a long slithery tail down the thigh, perhaps a fire-breathing yak chest tattoo—all placed amid fanciful waves, lotus flowers or intricate geometric patterns, nearly Escher-like in detail.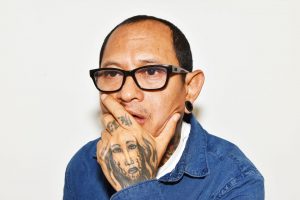 The tattoo artist behind these wild and dramatic tattoos is the gentle, mild-mannered Mohan Gurung, originally from Nepal. He specializes in tattoos inspired by motifs and iconography found in Nepal, with a dash of Japanese, Thai, Polynesian and old-school American imagery. He's been inking clients in New York City since 2014 when he immigrated from Nepal.
Inside the minimalist waiting room, a few steps below street-level on 14th Street, reggae music quietly plays. A carved wooden Nepali mask depicting a horned creature eating a snake hangs on the white walls. A central coffee table is stacked with tattoo photo books and binders full of snapshots of Gurung's tattoos on clients.
At the height of Gurung's success in Kathmandu, Nepal, where he still maintains a tattoo studio and visits periodically, he decided to launch a tattoo business, mid-career, in New York City. He first operated a studio out of Jackson Heights, Queens, a neighborhood with a large Nepali population. After his Queens landlord kicked him out, he moved the operation to Manhattan's 14th Street—where he works with his 24-year-old son Arjun—one and a half years ago.
As reggae plays and the faint buzz from Gurung's son working on a client's tattoo in the back room can be heard, Gurung explained why he left his thriving business in Kathmandu to launch anew in New York City, one among hundreds, in relative anonymity.
See the full interview of Mohan with the Observer in this link : Click Here